What a fetish priest told Kumawood actress Mama Kali after her divorce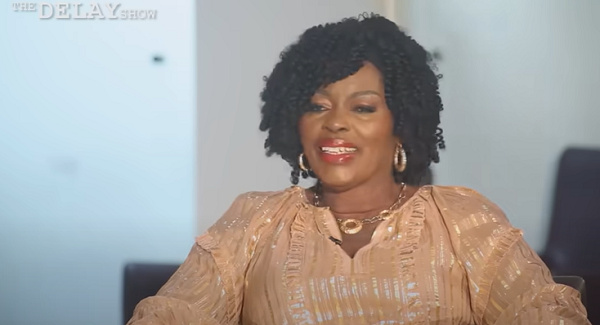 Kumawood actress, Adwoa Boahemaa popularly known as Mama Kali has disclosed what a fetish priest told her when she sought help after her divorce.
According to her, after receiving a divorce paper from her husband, her friends advised her to visit a fetish priest because it was a painful experience hence, she needed help.
Mama Kali said she received her divorce paper at the time she was mourning a loved one so life was unbearable to her.
In her interview with Delay monitored by GhanaWeb, Mama Kali said "When the divorce paper came, my friends kept telling me 'Boahemaa, this thing is painful', and I was even mourning when the sister of my husband brought the divorce papers.
"After 3 days, human beings looked like insects in my eyes because of heartbreak; that's the more reason why my friends asked me to go and see a fetish priest."
"We went to see the fetish priest because we were all not happy, especially me, although my husband was taking care of me. When we got there, the fetish priest attended to all the women who came to him but when it was my turn, he said 'Woman, as for you unless God'; so, that was what made me understand God more until now," she recounted.
The actress also disclosed that she grew very lean when her husband said he was done.
Watch Mama Kali's interview with Delay below:
WATCH our latest episode below:
WATCH Our latest Episode with Kennedy Agyapong in South Africa below:

Source: www.ghanaweb.com