Two Ghanaian comedians killing it in the world of music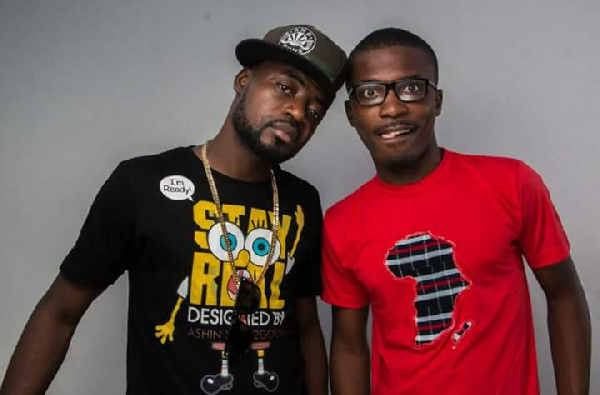 The entertainment sector in Ghana is a thriving, diverse environment that is home to many talented people.
Among these gifted people are comedians who have won over audiences with their wit and then astounded them with their musical talent.
In this article, Clemento Suarez and Foster Romanus, two comedians from Ghana, will be discussed. Both have proven to be talented musicians, making a name for themselves not only in the comedy world but also in the music industry.
These multi-talented performers have demonstrated the synergy between laughter and music, leaving audiences enthralled and inspired by their varied artistic expressions.
Let us explore the fascinating world of these comedic masterminds who have become musical superstars.
Clemento Suarez:
Clement Ashiteye, popularly known as Clemento Suarez, is a household name in the Ghanaian comedy scene.
With his exceptional wit, mimicry, and impeccable sense of humor, he has carved a niche for himself as one of the country's most beloved comedians.
However, what sets him apart is his ability to effortlessly transition from comedy to music.
Surprising fans and critics alike, Clemento Suarez unveiled his musical prowess by releasing hit songs that have garnered considerable attention.
His unique blend of humor and catchy lyrics has resonated with audiences, earning him a growing fan base in the music industry.
Foster Romanus:
Foster Romanus is a multi-talented Ghanaian comedian and musician, known for his ability to captivate audiences with his humorous performances and musical talents.
With a flair for comedy and a passion for music, Foster has proven himself to be a versatile entertainer.
In the comedy scene, Foster Romanus has earned his place as one of Ghana's top comedians, bringing laughter to audiences with his sharp wit and hilarious delivery.
However, it is in the music arena where he showcases another facet of his talent.
Foster Romanus has released several songs that have gained popularity, demonstrating his skill as a musician.
His ability to infuse his songs with humour and relatable themes has endeared him to fans, who appreciate his unique style.
WATCH Our latest Episode with Kennedy Agyapong in South Africa below:
Source: www.ghanaweb.com