Efia Odo jabs Diana Asamoah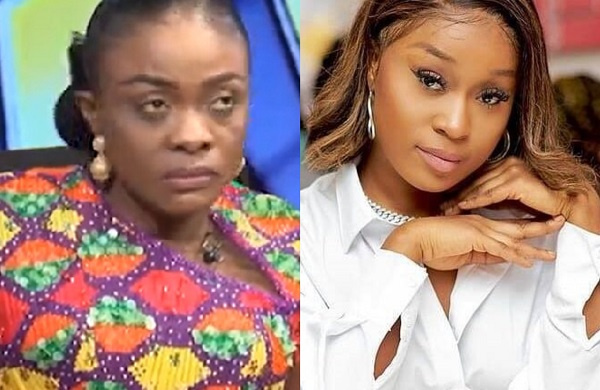 Ghanaian actress and socialite,
Efia Odo
 has lambasted gospel musician, Diana Asamoah for alluding to 'greed and envy' when quizzed on what she makes of the hardship the citizens are struggling with in the country.
She indicated that Diana Asamoah cannot speak the truth with regard to the current state of the Ghanaian economy because she has been induced with money.
The Ghanaian socialite described Diana Asamoah as a Christian who lacks the holy spirit leading to her spewing lies in the eyes of the public even though she feels the hardship in the country.
"Diana Asamoah has had an encounter with money so now the Holy Spirit has left her and she's unable to speak the truth. When the Holy Spirit dwells within, you are able to speak the truth no matter how painful it is !!! God is watching.
"Does she [Diana Asamoah] really know what's going on in the country? Does she understand what we're fighting for? What does this image have to do with greed and envy?" Efia Odo wrote on X in reaction to Diana Asamoah's remarks on the state of the Ghanaian economy.
Efia Odo voiced her frustrations after Diana Asamoah extolled the Akufo-Addo-led government for introducing free SHS and other projects.
Diana Asamoah stated that even if Jesus becomes president of Ghana and the citizens don't change their attitudes, the hardship will still persist.
"The whole world is in a crisis, a lot of the hardships also rest on our actions. I have always maintained that even if Jesus becomes president and we don't change our attitudes, we won't have it right," she said on United Showbiz programme on September 30, 2023.
"The Bible talks about blessings for the truthful and that those in haste won't have it well," she stressed.
View the post below:
Source: www.ghanaweb.com