Akufo-Addo shielding corrupt officials – Asiedu Nketiah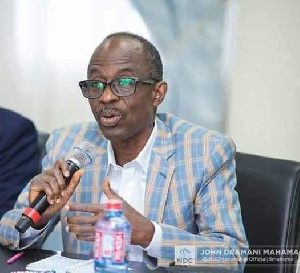 He impugned that the manner in which the latter has been handling corruption in his government, is beyond reasonableness.
Asiedu Nketiah, speaking on the Angel Morning Show, said, President Akufo-Addo's leadership style is protecting his appointees most especially the corrupt ones.
According to him, such attitude cannot be described as fighting corruption but a true reflection of the NPP administration under the president who is in his last term.
"If you take a look at Cecilia Abena Dapaah's case, you would clearly see that President Akufo-Addo was not happy about her resignation. And because he wasn't happy about Mrs. Dapaah's move, he came out to do pre-judgment despite investigations still in session.
"Although he [Akufo-Addo] claimed to be fighting corruption, he is rather protecting corrupt people by fighting those fighting corruption," Asiedu Nketiah added.
He pledged that when given the chance, the NDC would deploy every means to ensure that the country is saved from the hands of corrupt NPP leaders.
Source: angelonline.com.gh