Check out photos and videos from the 2023 Chale Wote Festival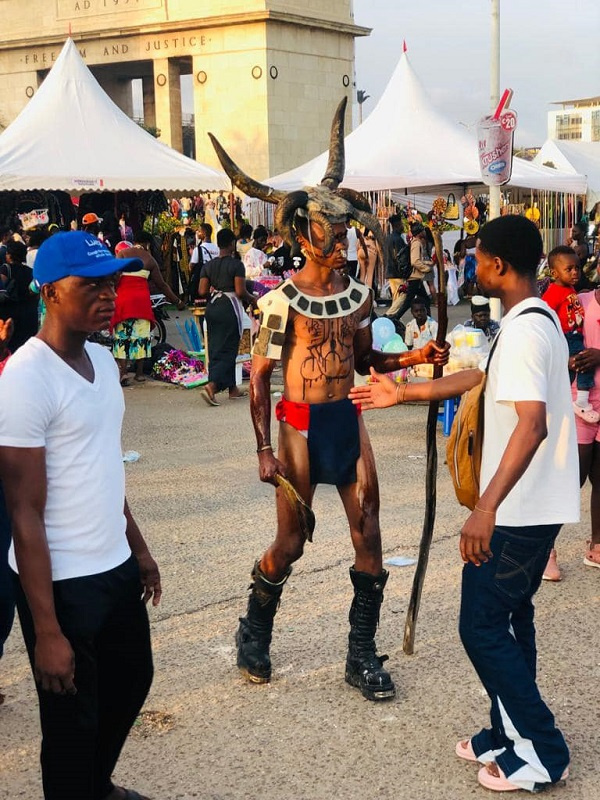 The 2023 Chale Wote Street Art Festival was held over the weekend with events at various parts of the regional capital, Accra, including the main durbar at the Black Star Square in Osu.
The Chale Wote Street Art Festival, also known as Chale Wote, is an annual street festival in Accra, which is targeted at exchanges between scores of local and international artists and patrons and has been held since 2011.
Some of the activities to mark the festival included street painting, graffiti murals, photography, a theatre show dubbed: 'Na Wo Se Sɛn', spoken word, interactive art installations, live performances, sports and film shows.
The various activities held on both Saturday, August 28, 2023, and Sunday, August 29, 2023, were patronised by several Ghanaians and tourists.
Many of the participants dressed to meet the occasion, wearing apparel depicting the Ghanaian and African cultures, particular that of the Ga-Adangbe people.
The Member of Parliament for Klottey-Korle Constituency, Dr Zanetor Agyeman-Rawlings, was among the many notable Ghanaians who took part in the celebration.
Renowned Ghanaian artiste, Gyedu-Blay Ambolley, was among the many artistes who performed at the grand Durbar to make the 2023 Chale Wote Festival, which was celebrated with the theme: 'Magneto Motherland'.
Source: www.ghanaweb.com