'54-year-old man sending everybody manhood photos' – What a Big Brother housemate said that caused chaos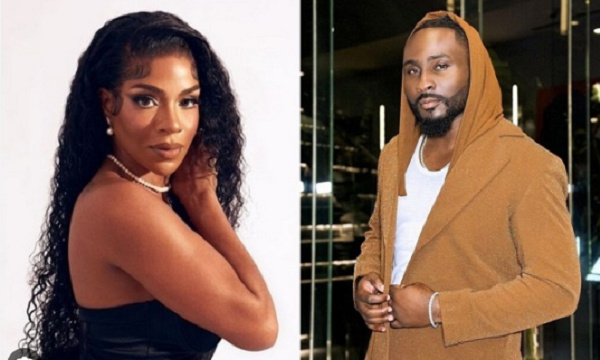 BBNaija All Stars housemate, Venita Akpofure has made allegation against her colleague Pere claiming he's a 54-year-old man.
She lost her cool during an altercation that involved Pere and her love interest, Adekunle as she unleashed hell's fury while making derogatory remarks about him.
It started when Pere insisted during a filming session that Venita's cap be taken off and given to someone else.
Consequently, Pere and Adekunle got into a heated argument which almost resulted in a violent altercation.
Speaking out loud to Ike Onyema while berating Pere, Venita revealed a number of shocking details about him, claiming he was actually in his 50's despite his appearance and demeanor
She also claimed Pere had spoken to her about his financial difficulties, confessing he was unable to pay for his flight tickets to participate in the reality TV show.
Continuing with unleashing 'bombshells' about Pere, Venita alleged he was in the habit of sending women graphic images of his manhood.
She further to insinuate Pere was a gigolo, one who was usually dumped after patronage by his women due to his unpleasantness.
Ike however, pacifying Venita though laughing in-between, indicated Pere would be displeased if he heard everything she said about him, but she adamantly expressed nonchalance
Gesticulating while she fumed, the 36-year-old BBNaija star said: "A 54-year-old man that got on a plane with his so grown hair and zero edges to come inside Big Brother House when he couldn't even buy his ticket.
"Na me e tell say, 'I couldn't buy the ticket'. You made the mistake. I will wash you finish for this place, you dey mad?
"Na so so to dey send your pr*ck picture to everybody phone. I go curse am. Because Adekunle has now shouted then I came downstairs because if he wants to vex
"Commanding someone to sit down. On top wetin? Small chest wey you puff. You dey pursue…..see, only you will come out and now say, 'I'm not chasing anybody's wife'.
"We know what you do for a profession you bitch assh*le. But nobody likes to keep you. Any woman wey encounter you, dem go chop you finish drop you for ground, you no sweet. You're bittered soul. Small small girls dem reject you. On top television, you still no collect respect."
WATCH Our latest Episode with Kennedy Agyapong in South Africa below:
Source: mynigeria.com