Why my sports newspaper collapsed – Dan Kwaku Yeboah reveals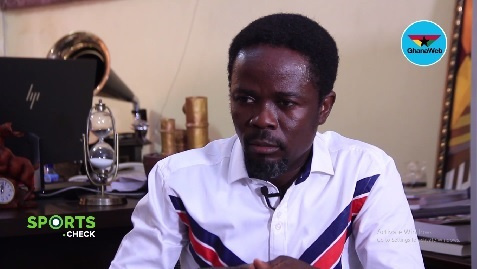 Sports Broadcaster and Head of Sports at the Despite Media Group, Dan Kweku Yeboah has revealed his newspaper business collapsed.
Kwaku Yeboah was the Managing Editor of Ghana Sports Newspaper, one of the thriving private sports newspapers which covered stories o the local and international scene.
However, after a few years in the print business, the seasoned sports journalist narrated how the business collapsed.
Speaking on the Peace FM morning show with Kwame Sefa Kayi, Dan said "When I was in the printing business, I quite remember my top printer who did all my printing jobs will refuse to answer my phone calls because he is drunk. When I confront him, he will say boss if you see my mood now, I can't work today unless tomorrow. You have gone to borrow the printer to work and the worker is not ready, you run at a loss", he said.
Dan is well-known for being named National Best Radio Commentator three times (2004,2005, and 2008) by the Media Trust Awards, as well as Best Presenter at the Coca-Cola World Cup Launch.
In July 2018 the renowned broadcaster was appointed spokesperson for the FIFA/CAF liaison team which was mandated to manage football in Ghana following the dissolution of the Ghana Football Association Executive Committee following the Anas Aremeyaw expose.
After the end of the Liaison Team era, he was appointed as the spokesperson for the FIFA Normalization Committee.
In October 2020 he was named as a member of the Local Organizing Committee for the 2023 African Games.
Watch the video below:
Source: www.ghanaweb.com