What is this? – 'Unhappy' Joseph Paintsil laments over his EFC24 rating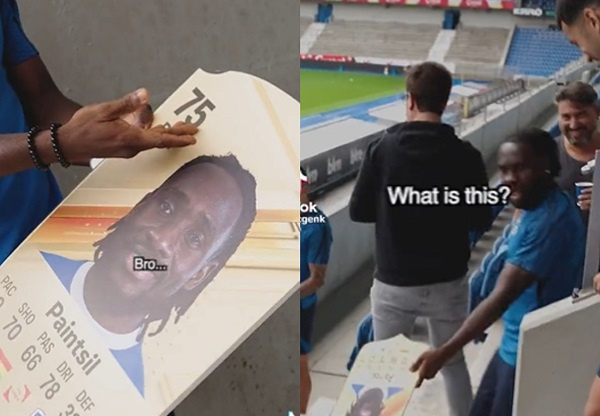 Black Stars winger, Joseph Paintsil, was displeased after having a supposed low rating in the EFC24 game.
The Genk forward had an overall rating of 75 despite some decent ratings in some specifics.
Paintsil, who finished last season as the African with the highest goal involvement in Europe, was disappointed when he saw the rating.
"What is this? Oh, Come on, man. How can you do this? You gave me 75 bro?" he quizzed in a video shared by Genk on TikTok.
"…No I'm not happy. I don't maybe 78 bro. Even the goalkeeper is 76. I thought I would take a picture with my friends but it is not possible anymore. I think I need to hide," he said.
Despite not being happy with his overall rating, he was satisfied with his pace, which he was rated 90.
"…Maybe I'm faster than Mbappe," he said.
EA Vancouver and EA Romania are the creators of the football video game EA Sports FC 24.
The game was initially widely known as FIFA following EA's partnership with the World's football governing body but they have cut ties, leading to a rename as EAFC.
Watch Joseph Paintsil's video below:
Source: www.ghanaweb.com