Tshwane protest: Violent strike can 'now be called organised crime' aimed at destabilising municipality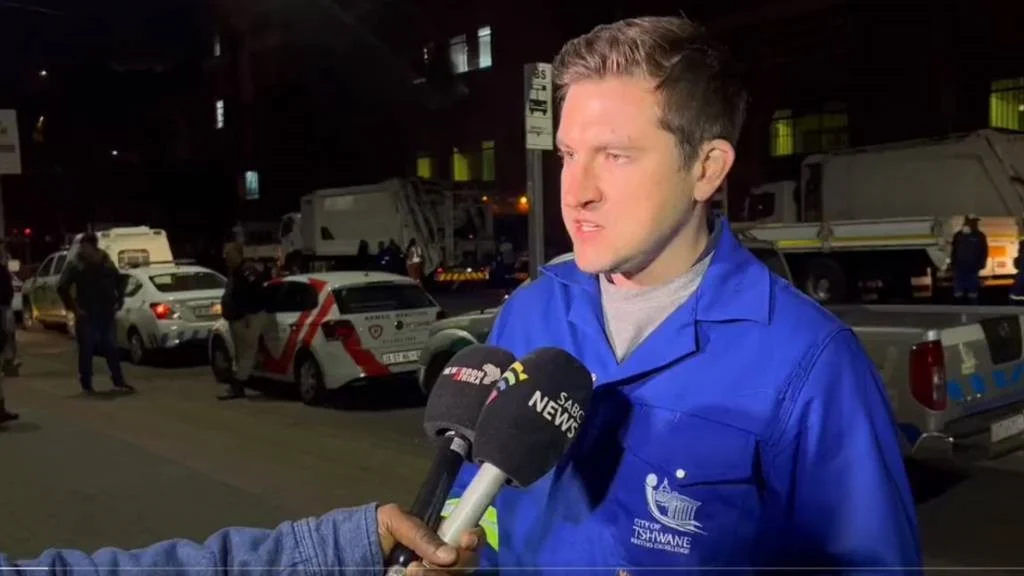 The City of Tshwane Metropolitan Municipality has likened violent protests to organised crime after municipal employees were attacked and several vehicles were torched by striking staff.
Tshwane MMC For Community Safety Grandi Theunissen said the violence could "now be called organised crime".
"It is clear we are no longer dealing with illegal strike action; we are now dealing with a well-coordinated criminal attack against the City.
"What started as sporadic acts of violence linked to illegal strike action has now escalated into what the coalition government believes is organised violence aimed at destabilising Tshwane by attacking the City, its property and its employees," Theunissen said.
He added that things had "moved far beyond any point where there could have been some sort of negotiation" and called for "decisive police intervention".
Theunissen also said Mayor Cilliers Brink had asked the city manager and acting chief of the Tshwane Metro Police Department to urgently engage higher spheres of government to investigate the matter.
The City also condemned what it calls "the thuggish and violent character" of the strikers.
Four municipal vehicles were torched on Wednesday and municipal employees were attacked.
City spokesperson Selby Bokaba said among the vehicles torched was a water tanker that was meant to deliver water to informal settlements.
The driver was also beaten.
Two employees, driving a bakkie belonging to the City's asset protection monitoring unit, were also attacked while monitoring the City's depots.
Two wastewater collection trucks were also torched, said Bokaba.
A Re Yeng and Tshwane Bus Service operations have since been suspended after several buses were pelted with stones.
News24 previously reported that City of Tshwane employees have been on strike for almost two months over wage increases.
There have been other similar attacks on City assets, with at least three waste removal trucks torched and several vehicles stoned.
In an effort to quell the violence, the City previously issued dozens of letters of intention to dismiss the striking employees.
To date, the City has fired 123 employees and more dismissals are in the pipeline.
On Monday, the South African Local Government Bargaining Council dismissed the City's application for exemption on paying salary increases.
Source: News24