Burkina Faso supplies Niger with 265 trucks of basic supplies amid ECOWAS embargo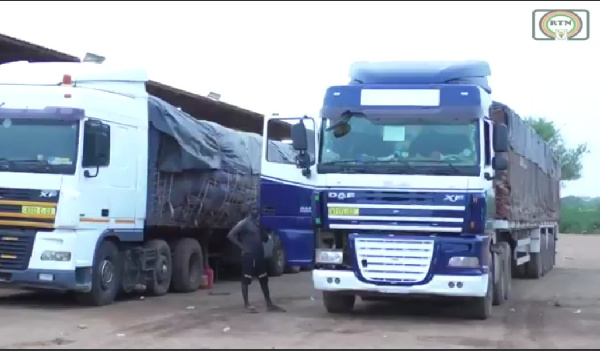 The military junta in Niger has affirmed relations with their counterparts in Burkina Faso relating to the supply of basic commodities.
A report by the state-run Radio, Television Niger (RTN) revealed that Burkina Faso had delivered 265 trucks of supplies to Niger this week.
The Minister of Commerce and Industry, Seydou Asman, was at the Niamey – Tillabery Regional Customs Directorate to receive the trucks which had various goods from Burkina Faso.
The intrevention is part of the supply of basic necessities initiated between the two neighbors in the face of what the junta has declared "unfair ECOWAS sanctions."
This is the second installment in months. It is not known the specific items the consignment details.
ECOWAS slapped economic sanctions on Niger, including general and targeted sanctions on the landlocked country after the July 26 coup, including border closures and trade freeze.
Already the two countries have also agreed a military-level agreement that allows Burkina Faso to deploy men and logistics to support Niger in case ECOWAS carries out a threat to militarily engage the junta.
The regional bloc said moths back that it was ready to use its standby army to overturn the coup that removed Mohamed Bazoum from office.
as part of the supply of our country with basic necessities initiated by the authorities of the 2 countries to face the unfair ECOWAS sanctions.
Gérard Abdoul Aziz and Imran Boubacar Maiga.

— RTN Niger (@rtnniger) September 13, 2023
Source: www.ghanaweb.com