This is why Kwaku Manu want to marry again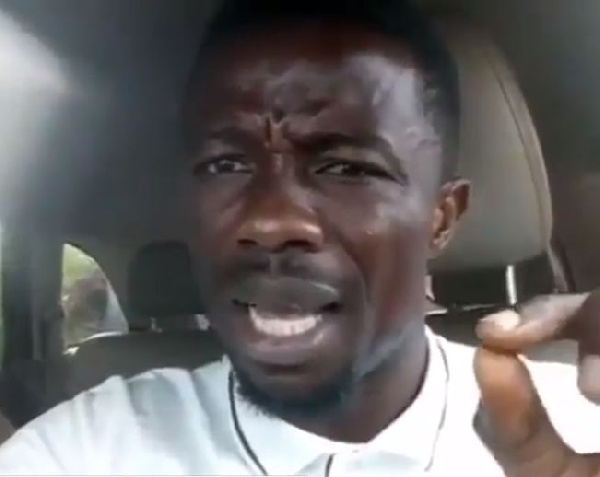 Ghanaian actor and producer,
Kwaku Manu
, has given some fresh details about why he decided to walk out on his marriage, which was fifteen years old.
The reports about the divorce started as a rumor back in 2021 and continued to circulate on social media until he eventually confirmed it to Zionfelix in an interview they had a year ago during a party organized by Ghanaian twin photographers, TwinsDontBeg.
Speaking with Zionfelix recently about the premiere of his latest movie titled 'Who Is Your Guy' which is scheduled to take place at the SG Mall in Kumasi on September 1, 2023, Kwaku Manu revealed that the decision to walk out on the marriage was not an easy one.
He revealed that it takes the brave and wise to seek divorce when they realize that the marriage they are in, no matter the number of years they have been married or the kids they have brought into the world, is not as good as it used to be.
The host of the Aggressive Interview show on Youtube made the point that there are a lot of married couples who are currently living together as though they are enemies, however, they do not have the courage to walk out of the marriage because of the fear of public ridicule and how society will view them.
The producer of the movie, 'Money Bag' emphasized that if such people continue to live under this fear, they will end up losing their lives in the marriage, and in the end, the kids they felt they had to stay in the marriage to protect will be dejected in the world because they will not be here to cater for them.
As much as he spoke plainly about not having any regrets following his decision to divorce his US-based wife, Mrs. Dianne Okailey, about four years ago, Kwaku Manu said that divorce was not really a good thing because every human needs great companionship and someone to share affection with.
He exclusively revealed on the show that he was going to marry again very soon. When he was, however, pushed to give a timeline, he declined.
Watch the full interview below for more:
Source: zionfelix.net