'Silly question!' – Empress Gifty jabs MzGee after United Showbiz ordeal?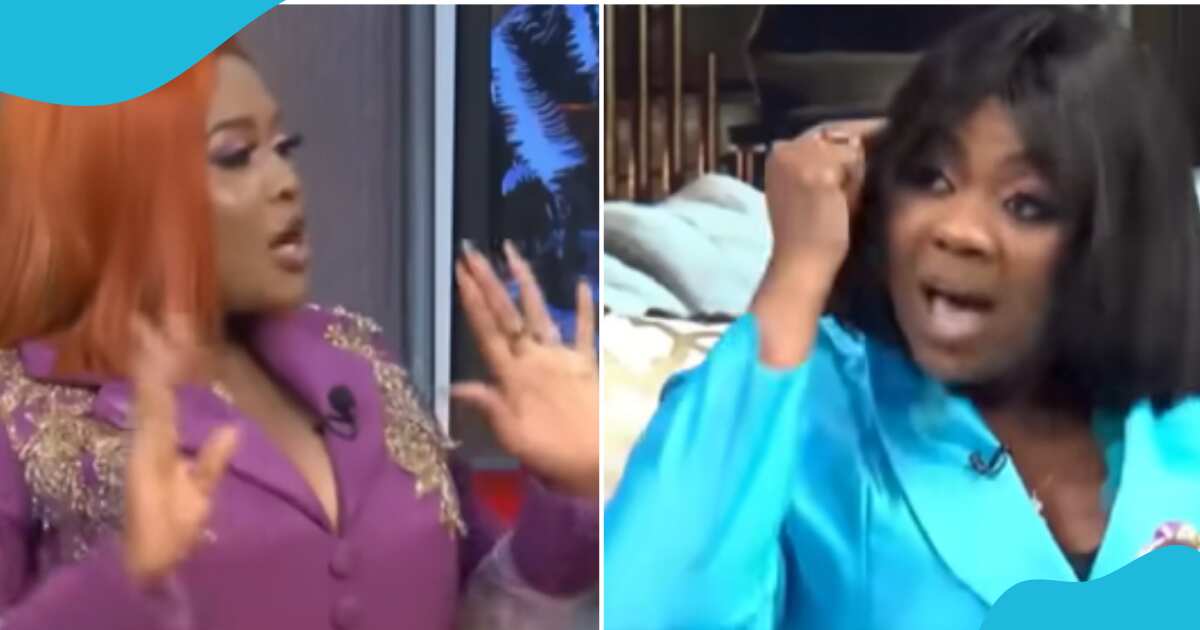 Empress Gifty
 is said to have thrown subtle jabs at United Showbiz host, MzGee, to express displeasure about some happenings during her appearance on the show.
The gospel singer, who has been tagged controversial, was met with an array of questions with regard to her conduct on social media and her feud with some colleagues.
Empress Gifty was bombarded with back-to-back questions, some of which were dug from her past.
But along the line, she felt attacked and wasn't happy with the line of questioning.
At some point, the 'Awieye pa' crooner who felt overwhelmed, started matching MzGee 'boot-for-boot' with 'cheeky' answers.
She also dodged the ones she felt was irrelevant.
This development took the greater part of their interaction and it appears Empress Gifty who was unhappy about what ensued, took to Instagram a day after the show to vent.
Employing the words of Proverbs 26:5, she wrote; "If someone asks you a silly question, give him a silly answer. Then you will know that he is not as wise as he thinks he is."
MzGee, who felt the post was directed at her, took to the comment section and responded, "Eeeeish big artiste, international artiste, I see your caption."
Empress Gifty replied to MzGee's response, "Noko wisdom."
Read the posts below:
WATCH Our latest Episode with Kennedy Agyapong in South Africa below:
Source: www.ghanaweb.com