Rwanda signs nuclear power generation deal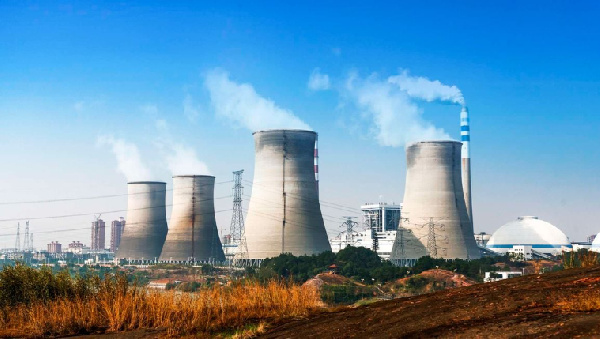 The Rwandan government has signed a nuclear energy generation deal with Canadian-German nuclear company, Dual Fluid, as the country takes a big step in exploring nuclear in expanding its energy sources needed to power its development.
The first outcome of the deal signed this week by the Rwanda Atomic Energy Board (Raeb), will be the construction of a demonstration Dual Fluid nuclear reactor in the country, to be operational by 2026.
What will follow is testing of the Dual Fluid technology expected to be completed by 2028.
The nuclear energy project is expected to contribute up to 300 MW to the grid, according to Raeb CEO Ndahayo Fidele.
"This deal is intended to expand Rwanda's energy generation mix, Dual Fluid has patents to this technology, it will provide laboratory equipment and set it up, train our people in this technology and conduct tests."
"Next will be the construction of a plant to generate nuclear energy to be added to the grid," said Ndahayo.
In the deal, the government of Rwanda agreed to provide the site and infrastructure for the project, while Dual Fluid is responsible for the technical implementation of the partnership.
Dual Fluid aims to realize an entirely new type of nuclear fission, based on liquid fuel and lead coolant, that could exponentially increase the performance of current nuclear power.
The new reactors will be used to produce electricity, hydrogen, and synthetic fuels at costs below those of fossil fuels.
Ndahayo said this project will help Rwanda meet its growing energy demand to boost the development of its industrial sector and build an economy that is resilient to climate change.
Rwanda is increasingly establishing strategic cooperation partnerships with start-up companies involved in the design and development of small modular nuclear reactor technologies.
"Rwanda is actively involved in efforts geared towards utilizing nuclear to generate energy, this comes in addition to the existing small modular reactor technology," said Infrastructure Minister Ernest Nsabimana.
It is indicated that the dual fluid technology has in-built nuclear safety design features that make it accident-free.
The technology will produce relatively low amounts of radioactive waste that will be safely managed, in line with existing international radioactive waste management safety standards.
"Our demonstration reactor will show that a better, far more efficient way of generating nuclear energy is possible and within reach in the near future," said the Dual Fluid CEO Götz Ruprecht.
The country faces an uphill task of closing a 30 percent electricity access gap, from its current 70 percent rate, if it is to achieve its universal access (52 percent on-grid, 48 percent off-grid) targets by the end of 2024.
Estimates show that about 44 percent of Rwanda's energy sources are renewable.
Currently, the country's total installed capacity stands at 332.6 MW from different power plants.
51 percent is from thermal sources, followed by hydro sources (43.9 percent) and solar sources with 4.2 percent
Source: thecitizenafrican.co.ke