How Black Sherif intends to develop his hometown using his music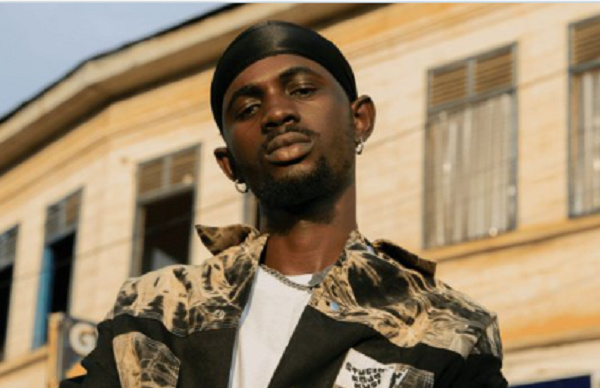 Award-winning Ghanaian Highlife artiste, Black Sherif has disclosed his plans to improve his hometown, Konogo, by first changing "their mindset".
Speaking on the Onua Showtime with McBrown on November 11, 2023, Black Sherif stated that the development of every society begins with the transformation of the mentality of its people, especially the youth before any other projects.
"We plan to elevate Konogo. It's the mindset I need to change first. If their minds are changed, it will be easy to develop the place. Especially the mindset of the young ones.
"I believe that I can use my story to motivate the young ones who think that they can't achieve anything based on their backgrounds. So it's about the mindsets of the people first, especially the youth," he added.
Black Sherif added that this mindset change would be made possible through his story, his music, and a series of "seminars, art, music, and workshops" to inspire and motivate the youth.
He argued that his plan is part of a lifelong dream of his, stating, "This is a childhood dream; this isn't something I'm saying because I have to say, I want to put the people first before other plans roll out."
Black Sherif, real name Mohammed Ismail Sherif started his music career in 2019 with the song "Cry for Me" and gained popularity in 2021 with his songs "First Sermon" and "Second Sermon".
His breakthrough came in March 2022 with his hit single "Kwaku the Traveller", which reached Number 1 on the Ghanaian and Nigerian Apple Music charts. He released his debut album, The Villain I Never Was, in October 2022, which featured songs like "45" and "Soja".
He has also collaborated with other artists such as Sarkodie, Stormzy, Burna Boy, Larry Gaaga, and more. He has performed at various events and festivals, such as the MOBO Awards, the Wireless Festival, and Afronation Miami.
He has won several awards, such as the Best Hip Hop award at the Soundcity MVP Awards in 2023. He is considered one of the most promising and talented musicians in Africa.
Source: www.ghanaweb.com