We never buried Yaw Tog's CDs, he caused his own fall – Jay Bhad insists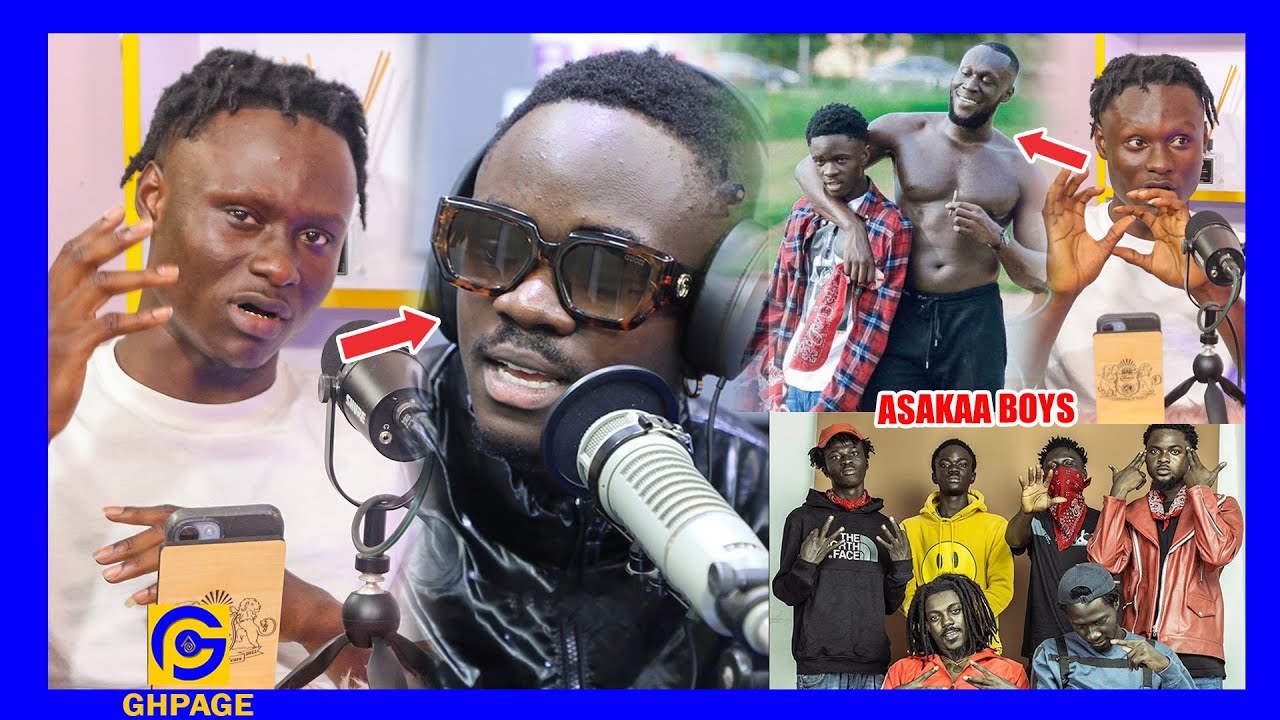 Jay Bhad, the poster boy of the Asakaa Movement has refuted claims that the group has a hand in the decline in Yaw Tog's career.
It appears that Yaw Tog's career has taken a nose dive, as he has not been seen making strides in the past few years after the remix of his 'Sore' song which featured American rapper Stormzy.
The Asakaa Boys, on the other hand, have been embarking on a world tour, and performing at huge concerts around the globe.
The group's meteoric rise has triggered chatter among netizens.
An assertion gaining ground is that the Asakaa Group, perhaps, must have buried Yaw Tog's works underground, causing his career to stunt.
According to some netizens, the group has switched careers with Yaw Tog.
But reacting to these claims, Jay Bhad said no such thing has taken place, adding that, Yaw Tog is currently caught in the trap he had set for them.
Jay Bhad alleged that Yaw Tog's scheme to destroy the Asakaa Boys' image and block certain opportunities that came their way, blew up in his face.
Sharing details of his claims, Jay Bhad said Yaw Tog who was once a beneficiary of the group, repaid them with evil by painting a bad narrative about them to prospective business partners, including American rapper, Stormzy.
"We haven't buried him or his career. We haven't dug the ground to bury his CDs. He plotted evil for us and now he is suffering from it. We have a clean mindset and nobody wishes him evil. For what?
"When the 'Sore' record came out, it went viral. Vic Mensa, Stormzy, and co were posting. Now it got to a point where Stormzy wanted a remix. We were five on the track, and we felt this was the time for us to go global.
"Now you selected only two people to be on the remix. You said you wanted just me and O' Kenneth and it felt like you have abandoned the rest. Stormzy did not come for just you.
"And now even when you go for interviews you tell the world that the original verse of Sore is dead. He received an award and gave shout-outs to his haters. Who are your haters?" he stated in a discussion on GHPage.
Jay Bhad who feels bitter about the turn of events recounted how they discovered, nurtured, and supported Yaw Tog who started music as a novice.
"We begged your mother to allow you to work and showcase your talent. He was not the type that was allowed to go out but we assured his mother that we would groom him, take care of him, and ensure that he was safe.
"You come to the trap house to eat and record for free. When City Boy shot your music video and we released the track. He didn't even know some of the instruments and the way things were done. We had to take him through," he added.
Source: www.ghanaweb.com