Game of Thrones soundtrack for visiting ECOWAS army chiefs triggers Twitter chatter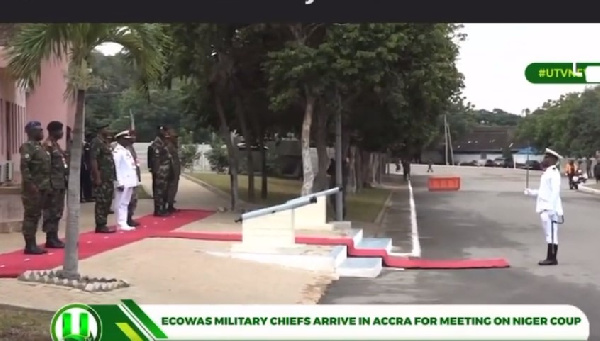 Army chiefs from across the West African subregion gathered in Accra starting August 17, 2023, to deliberate on a potential military deployment to Niger as part of ECOWAS' resolve to undo the coup that removed Mohamed Bazoum as president last month.
The meeting, which ends today (August 18, 2023) got off with the arrival of about a dozen army chiefs at the Command Officers' Mess in Burma Camp, Accra.
According to GhanaWeb's reporter at the opening ceremony, the Ghana Armed Forces band was in action as each of the army chiefs arrived at the venue for the deliberations.
One interesting feature was the soundtrack that they chose to welcome the army chiefs – The Game of Thrones soundtrack composed by Ramin Djawadi.
One army chief after the other, the track was heard as they disembarked from their vehicles and shook the hands of their host before taking their place at a podium.
On social media, the use of the soundtrack has elicited varied reactions. From those imputing that the bloc was ready to take the path of force to those who thought it was a funny side of the situation as playing out in Niger.
Below are some of the reactions
Tweep Dangote Nmonmlotey Dornoo (@nmonmlotey) commented: "Dear ECOWAS your intended Game of thrones in Niger, better not turn into House of the dragons."
Another @kwazibruce said: "Ah, so the Ghana Navy band actually played the opening music of Game of Thrones as ECOWAS military chiefs arrived for their summit?"
@C_RealMC said: "We're committed to developing the Ghanaian Creative Arts Sector"
"Also Plays Game Of Thrones Theme Song to welcome ECOWAS Chiefs Of Defense Staff. We're doing well"
@Owuraqu_filip tweeted: "Game of thrones sound track being played whiles The Chiefs of Defense Staff of the Economic Community of West African States (ECOWAS) convened in Accra, Ghana, to deliberate on the recent coup in Niger."
Journalist Gary Al-Smith commented on a UTV video which has since been deleted: "Wait for it…You may have heard how the recent Niger coup is threatening West Africa's stability. Today, the region's top military heads met here in Ghana to decide how to deal with it. They were welcomed with the soundtrack from #GameOfThrones."
The list of attendees includes the Chief of Defence Staff of Nigeria, Ghana, Ivory Coast, Senegal, Togo, Benin, Liberia, Sierra Leone, and Gambia among others.
Addressing the attendees at the meeting, Abdel-Fatau Musah, Commissioner for Political Affairs, Peace, and Security, emphasized the importance of diplomatic efforts but also highlighted the readiness of the standby force to take action if necessary.
Watch how the various chief of defense staffs arrived at the meeting below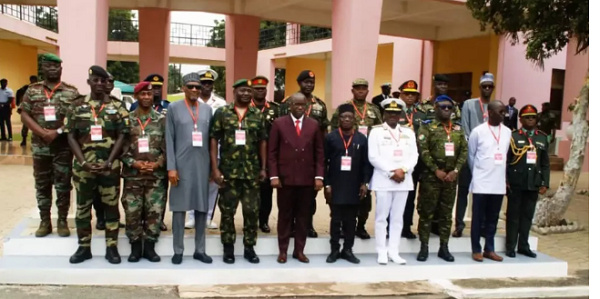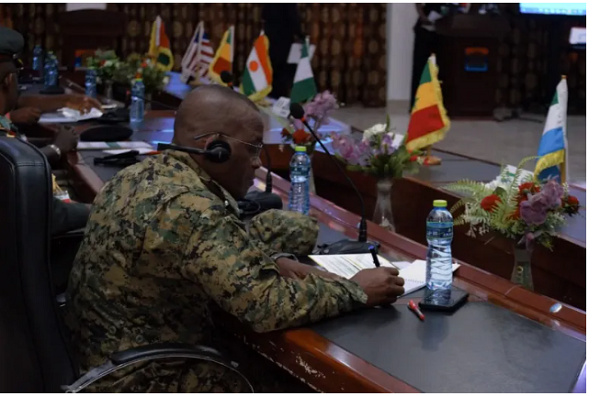 Source: www.ghanaweb.com