Fertilizers were smuggled, NPP faithfuls used PFJ for business – Soybean farmers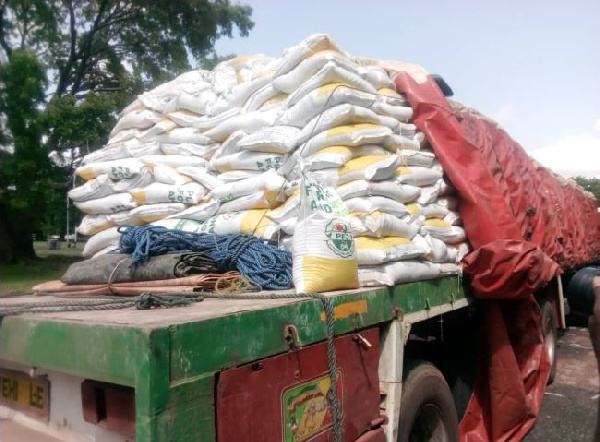 The Ghana Soya Bean Farmers and Aggregators Association has accused some party supporters of the governing New Patriotic Party (NPP) of doing business with government's Planting for Food and Jobs initiative.
According to the Director of Administration of the association, Abdul Hakeem Issah, several fertilizers meant for farmers were smuggled.
He stressed that fertilizers and other supplies that will aid the work of farmers were diverted and given to party members.
Mr Issah said until this existing problem is addressed, the second phase of the Planting for Food and Jobs initiative rolled out by government will become a failure.
"The first challenge has not been addressed, and we are bringing on another one," he said. "With the earlier one, fertilizers were smuggled, and inputs were being given to party people instead of farmers. At the end of the day, party people were using these things to do business, and the resources were not getting to the farmers," he said in an interview with CitiNews.
"So, the point is that if these things are not checked, and the next thing comes on board, it will fail," he added.
Mr Issah's comment comes after President Nana Addo Dankwa Akufo-Addo launched Phase two of the Planting for Food and Jobs programme on Monday, August 28, 2023.
The second phase of the PFJ project is a five-year master plan for the transformation of agriculture in Ghana.
It focuses on modernization through the development of a selected commodity value chain and active private sector participation.
Per information available from the Ministry of Trade and Industry, the Planting for Food and Jobs, a flagship agricultural campaign, was launched on April 19, 2017.
Source: www.ghanaweb.com