Farmer shot dead as he slept by his four-month-old daughter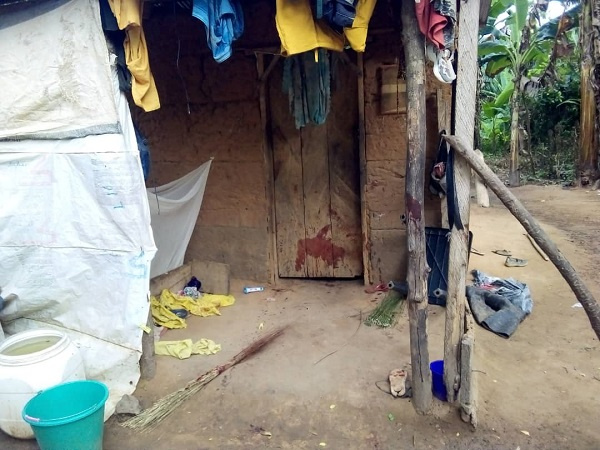 According to the community leader, the woman rushed to his house late Monday night with the news that their house was under attack.
"When the woman came, she said the husband had been shot, that they fired into the room and so she suspected that the husband had been killed. Truly, when we went, the husband was dead. As I speak with you, the police have responded to the scene and conveyed the body to the hospital," he narrated.
A ram in the house was also killed and the blood sprinkled on the victim with the carcass of the animal being dragged and abandoned by the roadside. The motive behind this move, however, remains a mystery.
A source in the community, however, disclosed to GhanaWeb that the deceased about four months ago engaged in a fight with two young men in the community resulting in the siblings inflicting cutlass wounds on him.
The two men were called upon in the night to join the search party for the killers, but they refused to join the team.
Mr. Agbertey suspecting that the assailants were contract killers, however, added that they could not be from the community as the woman did not identify any of them as such.
Some youth from Oborpah and surrounding communities led by the Dadematse following the incident armed themselves with locally manufactured guns, machetes and clubs and ventured into the night in search of the killers. Though the search lasted the entire night until about 10 am Tuesday, they could not be traced despite reported occasional sightings of the assailants by members of the community, said Mr. Agbertey.
The late Emmanuel Dapaah hailed from the nearby Asitey area but had been putting up with the woman for the past two years as a couple and had a baby between them.
An uncle of the deceased, early this year was also murdered at Asitey with the suspect in that case appearing before the Somanya High Court.
The remains of the victim have since been deposited at the mortuary of the Atua Government Hospital for preservation and autopsy.
WATCH Our latest Episode with Kennedy Agyapong in South Africa below:
Source: www.ghanaweb.com