Chief Jorda urges Muslims to exercise caution in animal selection for Eid al-Adha festivities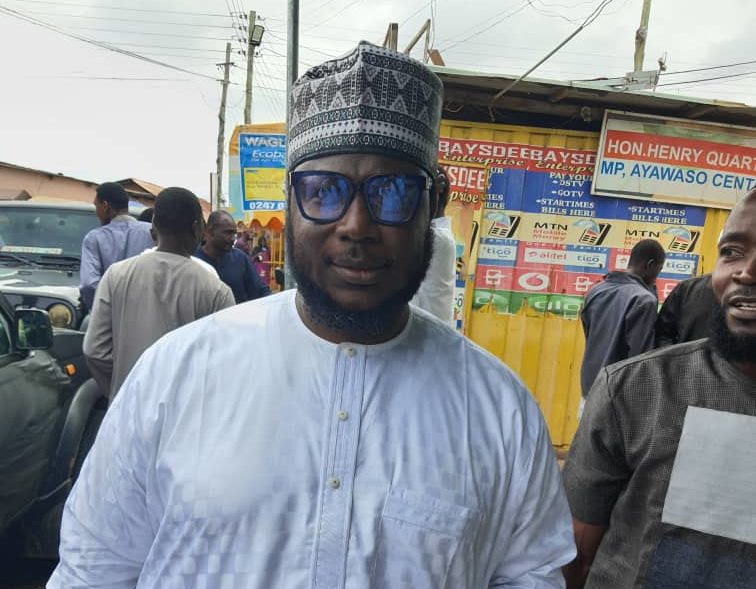 In light of a recent anthrax outbreak affecting animals in the northern region of Ghana, Chief Abubakar Iddrisu Ahmed, popularly known as Jordan, has issued a warning to Muslims regarding the animals to be slaughtered during the upcoming Eid al-Adha festivities.
Chief Iddrisu Ahmed emphasized the dangerous nature of the disease, particularly in relation to human consumption.
The anthrax outbreak has primarily impacted cattle, sheep, and goats in the affected region.
Given the potential risks associated with consuming infected animals, Sarki Ciessawa Ghana has called upon the Muslim communities to exercise caution when selecting animals for the Eid al-Adha celebrations.
He strongly advised individuals intending to slaughter an animal to ensure that it undergoes a thorough examination by a professional veterinarian before being considered fit for consumption.
During a media briefing held on Friday, June 23, 2023, Moshe Passipanga Naaba of Greater Accra also took the opportunity to address the youth residing in the zongo communities.
Naaba urged the youth to abstain from engaging in acts of violence and emphasized the importance of maintaining peace, particularly during the ongoing political campaign season.
The combination of Chief Iddrisu Ahmed's warning about anthrax-infected animals and his plea for peaceful conduct underscores the significance of responsible decision-making and peaceful coexistence within Ghana's diverse communities.
As the Eid al-Adha festivities approach, it is crucial for Muslims to heed the advice of Sarki Ciessawa and ensure that the animals selected for slaughter are thoroughly examined by veterinary professionals.
This precautionary measure will not only safeguard the health and well-being of individuals but also contribute to the overall safety of the community.
Authorities and relevant stakeholders are actively working to contain the anthrax outbreak in the affected regions and take appropriate measures to mitigate its impact on livestock and public health.
Efforts are being made to raise awareness among citizens about the potential risks associated with consuming infected animals and the importance of seeking professional veterinary assistance before proceeding with any slaughter.
Ghana's government, in collaboration with local health and veterinary agencies, will continue to monitor the situation closely, provide support to affected communities, and implement necessary preventive measures to safeguard the well-being of citizens.
In the face of these challenges, it is essential for all Ghanaians to prioritize public health, exercise caution, and embrace peaceful practices during this festive season and beyond.
Source: Joseph Cobinna| Contributor|  Abu M. Monor