Biggest ruby ever to come to auction after being found in Mozambique sells for record $34.8m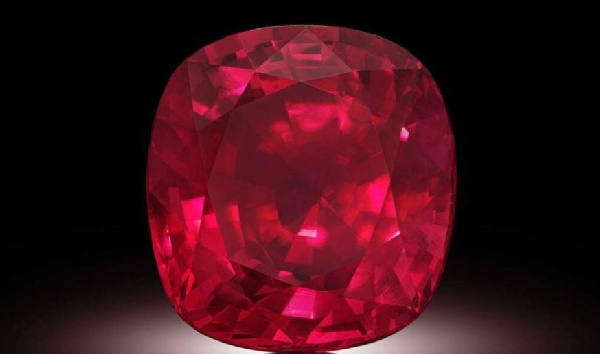 The largest ruby in the world to come to auction set a record in New York when it sold for $34.8 million on Thursday. The record sale of the 55.22-carat gem comes months after Canadian firm Fura Gems discovered the jewel at one of the company's mines in Mozambique. It weighed 101 carats when it was found and was the largest gem-quality ruby ever discovered.
Sotheby's, which auctioned the rare gem, described it as "the most valuable and important" ruby ever to come to market. The jewel was named Estrela de Fura or Star of Fura in Mozambique's official language, Portuguese.
"From the in-depth analysis and study of the stone — through the process of cutting and polishing — we have worked with the utmost care and respect for the ruby, recognizing its importance and stature," Fura Gems' founder and CEO Dev Shetty said in a statement.
Quig Bruning, head of Sotheby's Jewellery in New York, stated that with the stone's unprecedented size, piercing color and a rare degree of optical transparency and clarity, it truly deserved the record-breaking price as it now joins the ranks of the world's most legendary gemstones.
Ruby is a rosy, blood-red colored stone belonging to the class of mineral corundum, aluminum oxide. The value of ruby is measured by its color, clarity, cut and carat weight. The stone is currently available in Mozambique, where it is mined and traded directly to the market through auction. Mozambique's Red rubies have become very popular in the American market even though other African countries including Madagascar, Tanzania and Kenya produce rubies.
African rubies can be opaque, translucent or transparent. The more transparent a stone is the higher its value. The previous auction record for a ruby was set by the Sunrise Ruby, a 25.59-carat stone discovered in Myanmar that sold for $30.3 million in Switzerland in 2015.
Source: face2faceafrica.com