Sudan's 24-hour truce begins amid dire humanitarian situation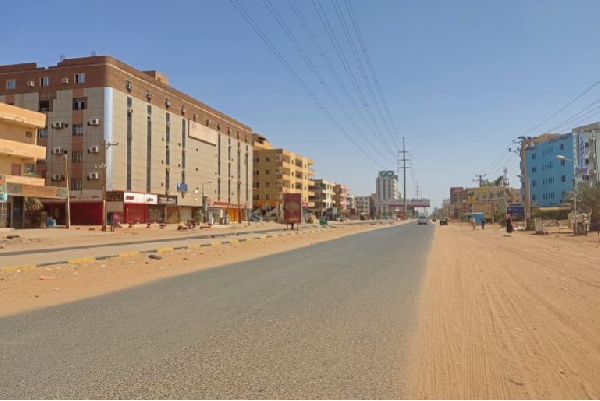 Sudan's capital of Khartoum was relatively quiet in the first few hours of a 24-hour ceasefire – the latest attempt to end intensive fighting between the Sudanese army and the Rapid Support Forces (RSF) paramilitary group, Al Jazeera's Hiba Morgan has reported.
The United States and Saudi Arabia-brokered ceasefire took effect from 6am (04:00 GMT) on Saturday with hopes by the mediators that a pause in fighting will facilitate the safe passage of desperately needed humanitarian aid across the country.
"We have not been able to hear any sound of artillery shellings," Morgan said on Saturday from Omdurman, located on the outskirts of the Sudanese capital.
The ceasefire is also hoped to halt the fighting that has been raging since April 15 when a rivalry between army chief Abdel Fattah al-Burhan and RSF commander Mohamed Hamdan "Hemedti" Dagalo exploded into open warfare.
A string of previous ceasefires have fallen through with both sides accusing the other of violations.
The warring parties have agreed to abide by the ceasefire, Morgan said, but the shorter ceasefire when compared with others in the past is partly to test whether it will actually be honoured this time.
The US and Saudi Arabia said they shared "frustration" over the past violations, threatening to dismantle ceasefire talks if fighting continues.
Residents are waiting to see how the ceasefire will play out before they attempt to make a move, whether to stock up on basic commodities or to try and leave Khartoum because of the continuing fighting, Morgan said.
"A one-day truce is much less than we aspire for," a resident of Khartoum North, Mahmud Bashir, told the AFP news agency. "We look forward to an end to this damned war."
In the week before the ceasefire, fighting ramped up around crucial army bases, with the RSF claiming to have taken control of an arms manufacturing complex in the southern part of the capital.
Residents also reported anti-aircraft missiles firing in southern Khartoum and the Sharg el-Nil district across the Nile, which came under air attack just before the ceasefire took effect.
"Many residents say that the situation is getting desperate. We're talking about some residential areas where there are people remaining, but there's a lack of access to basic necessities," said Morgan.
Aid agencies are hoping to intervene to alleviate some of the shortages, but will need a guarantee of safe passage from the warring sides to reach some parts of the capital, she added.
Khartoum residents told Morgan they hoped the 24-hour truce would allow some humanitarian aid to come in, especially medical assistance for those who are desperately in need, including those injured in the fighting.
Source: aljazeera.com