122,000 prospective national service personnel posted, as NSS warns against altering placements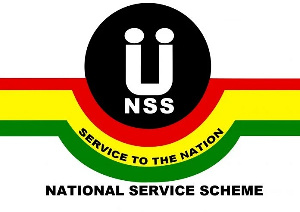 Some 122,275 prospective national service personnel have been deployed to various institutions nationwide for the 2023/2024 service year, as announced by the Executive Director of the National Service Scheme, Mr Osei Assibey Antwi, in a press statement dated Friday, September 29, 2023.
The personnel encompass eligible Ghanaian graduates from accredited tertiary institutions in 2023, defaulters who submitted their applications for postings, and private registrants.
Regional validation and registration are slated to commence on Monday, 16th October 2023, across the country, providing flexibility for those yet to complete their academic programmes.
The commencement of the 2023/2024 National Service year is scheduled for Wednesday, 1st November 2023.
However, management of the National Service Scheme stated its non-endorsement of change of postings and cautioned personnel against engaging with unidentified individuals or groups claiming to possess the means to alter their designated placements.
"Management does not support change of postings and, therefore, wishes to caution service personnel to avoid getting in contact with faceless individuals or groups to get their posting changed for them", the statement warned.
Source: classfmonline.com