Your PR gimmick is lame; admit your daughter is sick! – Blakk Rasta slams Nana Adwoa Awindor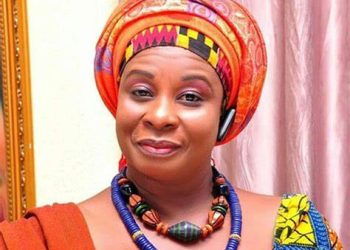 Popular radio presenter cum musician,
Blakk Rasta
, has lambasted 
Efya
's mother for what he termed as condoning her daughter's careless lifestyle.
He said, it is in the best interest of everyone if Madam Nana Adwoa Awindor admits that her daughter needs help instead of covering her deeds.
Earlier, in an interview with Joyprime, Mrs Awindor lamented about how they had lost business deals due to the 'drug addict' tag her daughter has been associated with.
She also refuted the negative stories while tackling critics who constantly judge her daughter.
But in sharing his thoughts on this issue, Blakk Rasta has described such statements as a mere PR gimmick.
He stressed that concealing Efya's condition could send her to an early grave.
"Do you know how much your daughter disgraces herself night and day? She recently was in London, and we all heard what happened in London, but we kept it down because it is not in anybody's interest to talk ill about anyone. What do we stand to gain from that?
"I believe that if I was part of the family, we would've tried to do something better rather than PR gimmicks that are so irresponsible. She is a drug addict. It is a condition that can be dealt with, but it doesn't mean she is useless. Own up to it. This PR gimmick is so lame and useless. Very soon if you're not careful we're going to bury Efya and then you're going to come crying. Please your daughter is sick. Find a way of dealing with it," Blakk Rasta fumed during his show on 3FM.
Watch the video below:
Source: www.ghanaweb.com