Kaywa narrates how 'tedious' it was getting Blakk Rasta to become Christian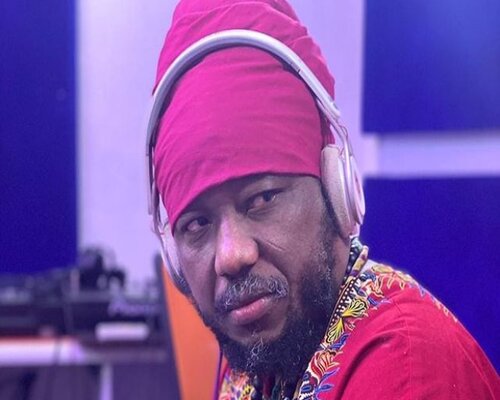 Kaywa has revealed he was the channel through which popular media personality
Blakk Rasta
 became a Christian.
It is reported the renowned Pan-African Blakk Rasta was previously a Muslim.
According to Kaywa, the conversion of Blakk Rasta was tedious because he appeared to know a lot of what is in the Bible. Also, he was disappointed at the lifestyles of some Christian leaders.
Kaywa, a pastor, sound engineer and businessman spoke on Ayekoo Ayekoo with Nana Romeo, Tuesday, July 18, 2023, on Accra 100.5 FM.
"By God's grace, I was the one who was used for his [Blakk Rasta] conversion into Christianity," Kaywa said.
"We went through [various] stages," he added.
"It was not easy because the guy is wise," he pointed out. "He knows every scripture you'll quote and where it can be found, so what are you going to tell such a fellow, except he experiences something [extraordinary]?"
He said when Blakk Rasta eventually became a Christian, he observed "one or two things" done by some pastors which left him "devastated".
"I, however, told him those pastors are work in progress," Kaywa noted. "That's why you don't condemn people."
"…you can't judge people," he said, clarifying: "You can correct people but don't condemn them."
Getting to his point, the celebrated sound engineer, music executive and prophet Kaywa said: "Even with what I do, I'm prone to make mistakes. I'm imperfect."
Reggae artiste Blakk Rasta was ordained as a pastor on Friday, October 21, 2022, by Bishop Samuel Osei-Tutu. It was after his completion of Bible school training.
Source: classfmonline.com