Why high-ranking government official was sacked from Manhyia Palace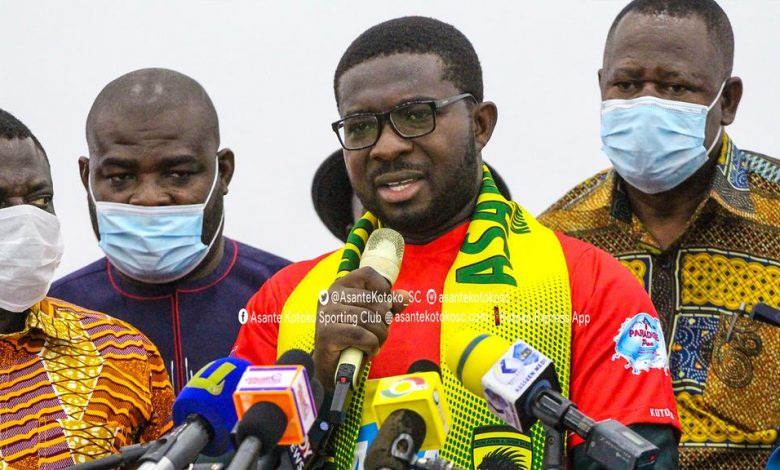 A top ranking government official was reportedly humiliated and sacked from the Manhyia Palace when he made attempts to lobby for the continuation of Nana Yaw Amponsah as Chief Executive Officer of Kumasi Asante Kotoko.
According to a Kessben FM report, the said high-ranking official visited the Manhyia Palace with the aim of appealing to the patron of Asante Kotoko, Otumfuo Osei Tutu to retain Nana Yaw Amponsah.
The said government official reportedly promised to make funds available and support the club if his plea for Nana Yaw Amponsah is heeded to by Manhyia.
His mission however failed as he met stiff resistance from the elders at Manhyia who questioned his connection to Asante Kotoko and how helpful he has been to the team.
One of the chiefs at the palace is reported to have questioned why the said government official did not make any financial commitment to the team for the past three years and waited for things to spiral to the current state.
The report also furthered that the board of the club were also dismissed from the palace for showing up without a report of the tenure of office.
According to the report, Manhyia was not happy with the development as the board members did not only present a report by another body but also failed to analyze the report which implicated them as not being supportive of the Nana Yaw Amponsah management.
They were thus ordered to leave the palace and prepare their own report which captures events of the last three years that they have been in charge of the club.
According to the report, the board, prior to the meeting with Otumfuo could not meet as a unit to deliberate on issues due to the deep-seated friction among the members.
The Kessben report mentions that when the board secretary, Kwamena Mensah appealed to the members to send their respective statements for the crafting of the report, none of the members responded.
Meanwhile, it is being reported that Kwame Kyei, who was the head of the dissolved board could be retained by Otumfuo Osei Tutu as board chair.
Frederick Acheampong, an Executive Council member of the Ghana Football Association is in line for the CEO position with ex-Ghana coach Kwasi Appiah being lined up for the coaching role.
Source: www.ghanaweb.com