Watch Piesie Esther's joyous reaction after arriving in London for the first time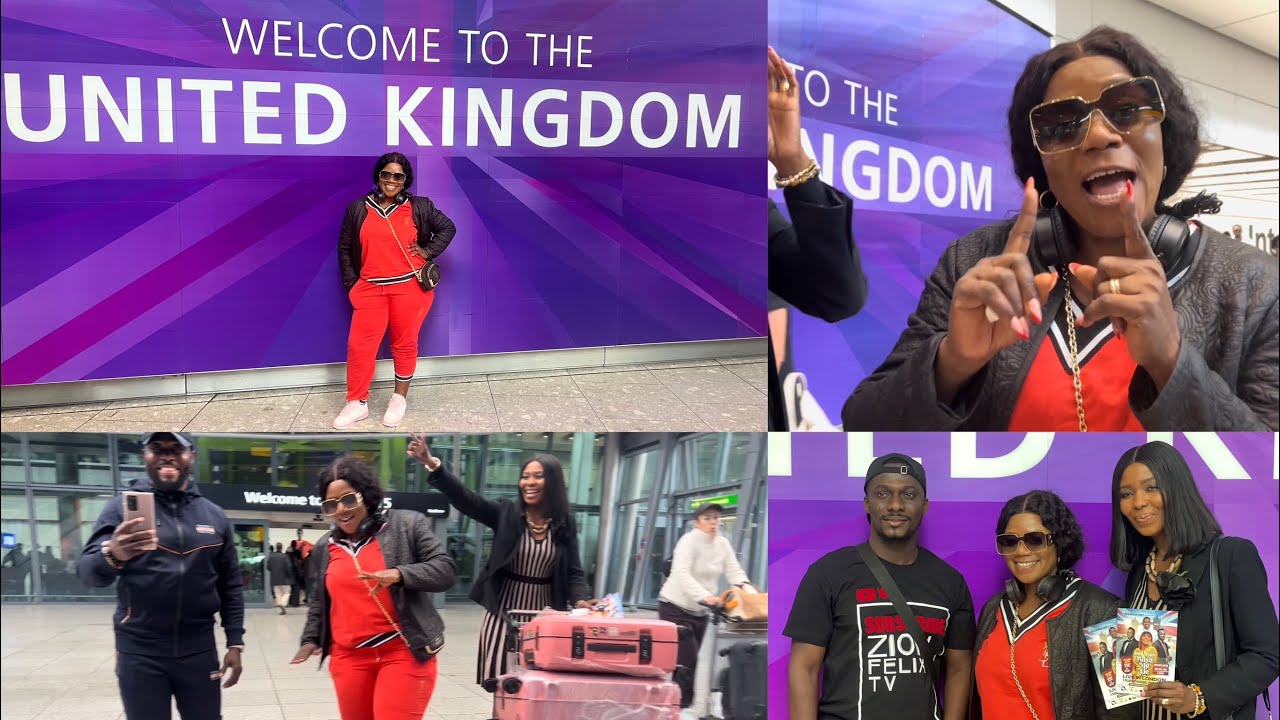 After much anticipation, award-winning Ghanaian gospel music star, Piesie Esther, has finally landed in the United Kingdom.
The 'Woye Me Yie' hitmaker arrived at Heathrow Airport for the first time with her husband on Friday, July 21, 2023, ahead of her much-awaited concert in the United Kingdom dubbed, 'Waye Me Yie' concert.
On her arrival at the airport, the Piesie Esther went haywire as she displayed a lot of hilarious dance moves and announced that this was her first time ever visiting the United Kingdom, specifically, London.
She also sang her current viral song to encourage all others who have the hope of achieving some important things in life, including traveling to the UK that it will happen for them just as it has for her.
The concert which is being put together by the Pan African Art Society is set to give the people of the United Kingdom another night of unforgettable memories.
The concert will take place on Saturday, July 29, 2023, at the Dominion Center located at Broadway Highroad in London.
Apart from Piesie Esther, who is the headline act on the night, a lot of top-rated gospel artists from other African countries are also going to mount the stage to seek heavenly blessings for patrons of the concert.
Other stars billed to perform at the concert are Lusanda Beja from South Africa, Eben from Nigeria, and Ghana's sensational singer, Nacee.
Start watching from 2 minute mark:
Source: zionfelix.com