The story of how Afronitaaa's body she wasn't proud of made her find joy in dancing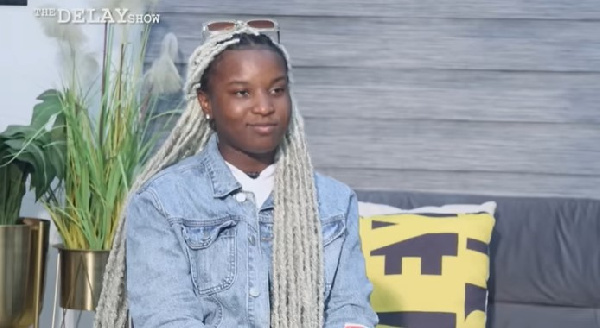 She was in her first year in Junior High School (JHS) when she realized she liked dancing. But that realization was after she noticed the changes in her body as an adolescent were not something she was proud of.
Now 19, Afronitaaa, a female dancer who has carved a niche for herself, in an interview on The Delay Show monitored by GhanaWeb said in her quest to look good again, she chose to dance, and that caused a change in the narrative.
"When I was becoming an adolescent, I was growing fat and that was when I was getting breasts," she said. "I was feeling shy. I didn't feel good about myself. I was very shy; I was an introvert; I just went into my shell. I didn't like how I was looking."
"I got my first phone when I was in JHS 1. Anytime I picked up the phone, the first thing I did was watch dance videos on YouTube. It gave me some joy; it made me happy.
"I could dance for like three hours. I did this when I was free, especially on Sundays. It was my source of joy at that time. That was when I realized I liked dancing," she added.
According to Afronitaaa, "Dance helped me to lose weight."
On how she became a member of the Dance With A Purpose (DWP) Academy, the ever-smiling dancer said she got to know about the existence of the group via social media when she was in JHS 2. Although she knew how to dance, joining the academy helped built her confidence as she has been an introvert.
"I was watching Dancegod Llyod. I sent them a message that I want to join the academy," she recalled. "In July 2018, I went to the dance class, and the place was packed. I could dance but I was not confident; I was shy. I built my confidence and mastered the moves."
Source: www.ghanaweb.com