UK court orders ex-Nigeria governor's lawyer to pay $36 million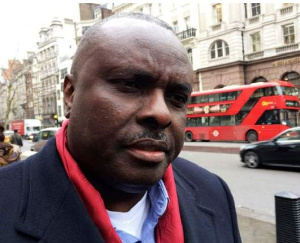 A London court has issued a judgment compelling the lawyer of a former Nigerian governor to pay approximately $36 million (£28 million) for his role in aiding the concealment of illicit funds.
Back in 2010, Bhadresh Gohil was found guilty of money laundering, linked to his assistance to the former governor of the oil-rich Delta State, James Ibori, in hiding proceeds obtained through criminal activities.
Both individuals had already served prison sentences in the UK for their involvement in money laundering.
Mr. Ibori, who currently resides in Nigeria, was directed by the London court to surrender $130 million of embezzled funds.
The court issued a stern warning that both men would face additional prison terms if they failed to comply with the orders to pay.
Source: www.ghanaweb.com