Uganda's Youth calls for electoral reforms ahead of 2026 general elections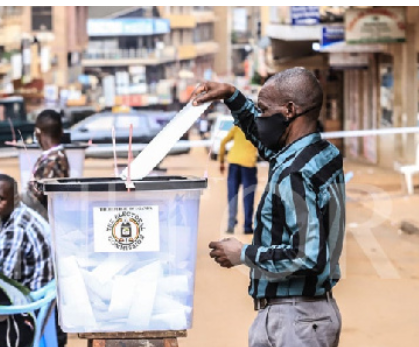 Youth leaders have urged the government to make electoral reforms as the country prepares to hold general elections in 2026.
The leaders made the remarks yesterday while presenting their proposed electoral reforms to Justice and Constitutional Affairs minister Norbert Mao in Kampala.
The meeting was attended by members of civil society organisations and the representatives of the Electoral Commission.
Mr Ismail Kirya, the chairperson of Youth Multiparty Forum, presented some of the proposed electoral reforms.
He called for the reduction of nomination fees for parliamentary candidates from the current Shs5m to shs3m, reduction of the nomination fees of special interest groups from the current Shs3m to Shs200,000, regulation of electoral financing within the election campaign and enabling prisoners and Ugandans in the diaspora to vote, among others.
Mr. Kirya said if these proposals are passed, they will increase youth participation in the next election cycle that will climax in 2026 with presidential, and parliamentary polls.
"Most politicians use a lot of money during campaigns and this becomes a challenge to the youth when it comes to competition," he said.
Mr. Stephen Tashobya, a commissioner at the Electoral Commission, said the regulatory body has interacted with the members of the Multiparty Forum, who shared the same views presented by Mr Kirya.
Minister Mao said it would be a tragedy if citizens lost trust in the national electoral system because of high nomination fees.
Source: monitor.co.ug