Charles and Camilla end Kenya trip with tuk-tuk ride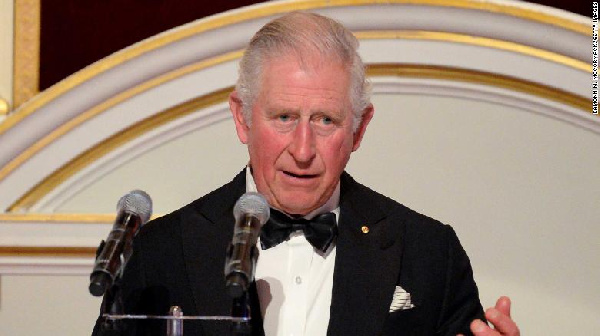 King Charles and Queen Camilla have ended a state visit to Kenya by posing in a tuk-tuk used by commuters on the streets of Mombasa.
Sat in the three-wheeled vehicle, the King quipped to reporters: "Maybe we can use this to get to the airport."
Tuk-tuks are used widely across Kenya as an affordable form of transport.
The visit was the King's first to a former British colony since he came to the throne last year.
He focused on the two countries' cooperation on economic development, climate change, and security issues.
He also expressed his "deepest regret" for the violence endured during Kenya's struggle for independence from the UK.
However, King Charles did not offer the apology that many victims and their descendants had called for.
Ahead of Charles' trip, protests took place along Mau Mau road, which was named after the group that fought against colonial rule.
Activists and former freedom fighters held signs bearing statements like "King Charles not welcomed by the Kenyan people" and "decolonise Kenya".
Source: bbc.com