These 5 places in the United States will have you rethinking your relocation plans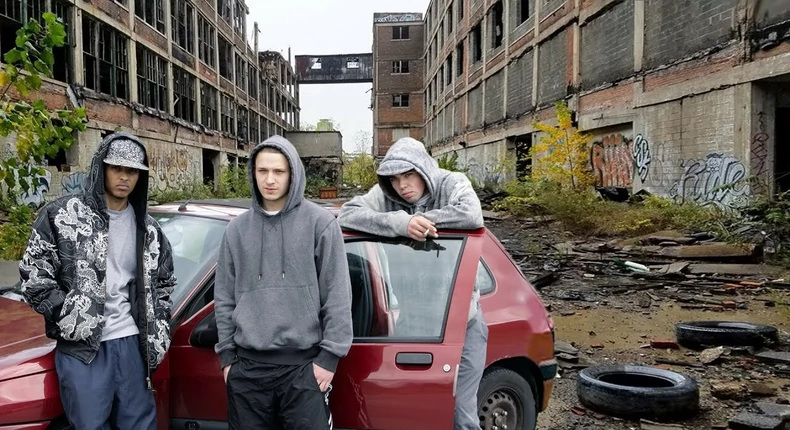 While some people might choose to stay back, a significant number of Nigerians are seeking greener pastures abroad, given the current challenges in our nation. In spite of this lack, one must understand that the grass isn't always greener on the other side. Sometimes, nurturing and investing in our own grass can lead to a better future because not everything abroad is as perfect as it seems.
The influence of movies and the allure of living abroad often make us think, "Nigeria is the worst; I must leave." But you should know that life abroad isn't all sunshine and rainbows either. Some "developed" countries have areas with very high crime and poverty rates.
The standard of living is so terrible, you'll wish you had stayed back in Nigeria rather than spend those millions moving out of the country to these parts of the U.S.
These, my friends are some of the worst places to live in the U.S. so think carefully before you make any decisions about your relocation to the United States:
Camden, New Jersey
Camden, New Jersey is a place you might want to think twice about before considering relocating. I won't sugarcoat it. Camden has been on Forbes' list of "America's Most Miserable Cities" for years. It's unfortunate, but it's true. This city faces some tough challenges, especially when it comes to finances. Shockingly, 43% of the folks there live below the poverty line! And the crime rate is no joke either. It's 560% higher than the national average.
Camden is definitely not the best place to settle down. On top of that, job opportunities can be pretty scarce.
Flint, Michigan
Flint is facing some tough challenges. It's actually one of the poorest and most dangerous cities in the whole United States. Can you imagine that 41.2% of the population lives below the poverty line? That's a really tough situation. And unfortunately, where poverty is high, crime often follows.
In Flint, there were 1,945 violent crimes for every 100,000 people in 2017 – that's higher than in over 90% of all U.S. cities. Flint also has made national news for a very alarming reason: the city's water supply was contaminated with lead. Toxic.
New Orleans, Louisiana
The crime rates in New Orleans are among the highest in the whole country, and that's not something to take lightly. Back in 2012, Travel and Leisure magazine even named New Orleans as number two on their list of "America's Dirtiest Cities."
The murder rate in 2011 was 57.6% per 100,000 people, making it the highest among any U.S. city with a population of 100,000 or more. Being ranked as the 21st most dangerous city in the world is something we should really think twice about. In fact, they even call it the "murder capital of the country" – a title that definitely raises some eyebrows.
Adelanto, California
Here, 38.5% of residents face poverty, making it one of the highest poverty rates in the entire U.S. As you know, higher poverty rates are often linked to lower educational opportunities. Only 5.2% of adults in Adelanto hold a bachelor's degree. This does sound a lot like Nigeria, doesn't it? Maybe even worse.
Corpus Christi, Texas
The rate of unemployment is high in this area, and safety is also a significant issue. Shockingly, one in every 113 people is at risk of becoming a victim of murder, assault, or even rape, especially in the downtown area. That's something we all want to avoid, right?
And let's not forget about the weather. Corpus Christi faces hurricanes and other dangerous weather events that we don't have to worry about in Nigeria. It's an ongoing concern for the city.
Considering all these factors, I can't recommend Corpus Christi as a suitable place for relocation.
But you know what? Even though it's hard to accept, we have so much beauty and potential right here in our beloved Africa. Let's work together to make our own grass greener! We can achieve a lot together, so let's focus on building a brighter future right here in Africa.
Watch Our latest Episode with Kennedy Agyapong Below: