Sarkodie subtly pokes Samini again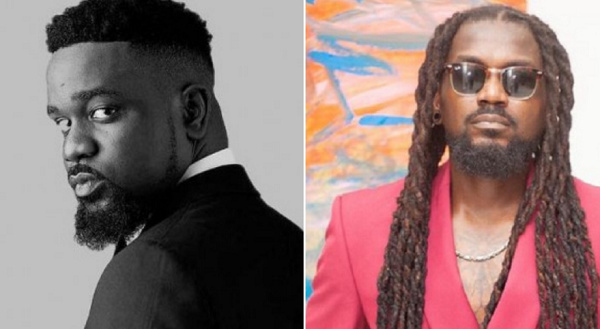 The rapper, who appears unperturbed about Samini's latest rants has taken to Snapchat to share some cryptic messages.
Samini has consistently complained about a bitter ordeal where he sought Sarkodie's verse on a song and was declined.
He made this known sometime in January and has since spoken about it whenever topics pertaining to Sarkodie popped up.
Opening up old wounds once again, Samini, during an interview with Andy Dosty, shared concerns about Sarkodie's unapologetic behaviour towards the issue.
"When he was asked about the issue, instead of him to brush the matter off, he acted like I was just ranting on the internet for no reason. What hurt me the most was that he kept on ignoring my messages. I kept asking 'How far?' but he never replied.
"So, it was painful that he waited until I had to bring the matter out into the public before he remembered what he had done. And if you'd respond, you being younger, and the fact that you remember exactly what happened, you should have applied wisdom in your response so you don't fan my fury," Samini explained.
However, Sarkodie, in a Snapchat post has expressed the importance of ignoring distractions.
According to him, it is impossible not to experience hate and a sense of entitlement from people, but it is important to ignore such things and focus on making money.
"You don't want people to hate, feel entitled, bother you? Stay broke!! But you know what the good news is, you can still get the bag and not give AF," he wrote.
See the post below:
Source: www.ghanaweb.com