Man, 23, sentenced to life in prison for murdering his parents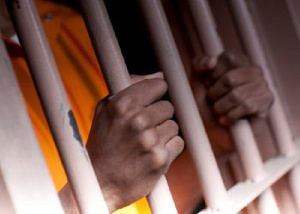 A man has been found guilty of murdering both his parents in their beds before placing a chilling note at the scene.
Antonio "AJ" Armstrong Jr, now 23, was just 16 when he gunned his parents down in their bed as they slept before placing pillows over their faces and calling 911 to claim he had heard the sound of gunfire.
Armstrong was found guilty in this third trial since his arrest seven years ago after a jury deliberated for ten and a half hours over the brutal 2016 double murder.
Two previous trials had resulted in a hung jury, with Armstrong – now married with children – living out of jail with an ankle bracelet since 2017. Armstrong, the son of retired NFL linebacker Antonio Armstrong Sr. and Dawn Armstrong, showed no emotion while the verdict was read out loud.
His long-time partner and wife Kate Armstrong cried in the courtroom as the verdict was handed down. The trial heard how his mother Dawn, 42, was shot twice in the head and pronounced dead at the scene in their Houston home – while his father Antonio Sr, also 42, was rushed to a hospital where he too later died.
Armstrong Jr left an ominous note on the kitchen counter alongside the murder weapon – a .22-caliber pistol registered to his parents. The note read: "I have been watching you for a long time. Come get me," reports the New York Post.
The same gun had been shot into a pillow and blanket, through the floor of his bedroom, about a week before the killings and lit a fire outside his parents' bedroom two days before, prosecutors said. He had also searched how to craft a car bomb on his iPad.
He went on to falsely claim he had seen a masked intruder fleeing his home, telling investigators the 'intruder' was six feet tall. However prosecutors said he didn't mention this until hours into an interrogation. The home's security alarm system showed no records of anyone entering the home.
Armstrong had been kicked out of high school over failing grades and smoking marijuana, which led to him being scolded by his parents. As part of Amstrong's defence, his lawyers tried to cast doubt on the prosecutor's theory claiming his older brother, Josh, was a more likely subject due to his severe mental health issues.
The defence claimed doctors reported that Josh believed he was both a god and the devil during stays at psychiatric hospitals, but rebuked the argument and said that Josh developed mental health problems after the murders of his parents and likely directly because of their killings.
Armstrong is not eligible for the death penalty because he was a minor at the time of the killings. He is sentenced to life in prison with the possibility of parole after 40 years.