'Angry' Ghanaians, slap sculpture of Akufo-Addo's father over 'economic hardship'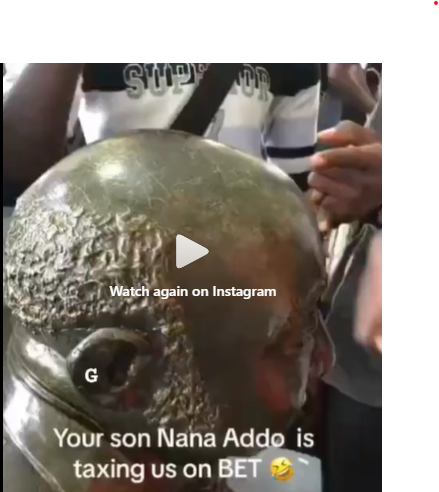 The incident, captured on video, shows the young men slapping a sculpture of Edward Akufo-Addo, who served as Ghana's president from 1970 to 1972.
They are heard expressing their anger over the current economic woes.
They are heard saying Akufo-Addo is making them suffer and so they are lashing out their frustration and anger at his father for the hardships and asserting that the president is causing them pain.
Some of them are heard stating, "Because of your son, we are suffering."
The video shared by a Twitter User by the name Drayyy is captioned "your son Nana Addo is taxing us on BET," highlights the taxation on betting games and other levies that have been implemented by the government which will take effect on August 15, 2023.
WATCH Our latest Episode with Kennedy Agyapong in South Africa below:
Source: www.ghanaweb.com