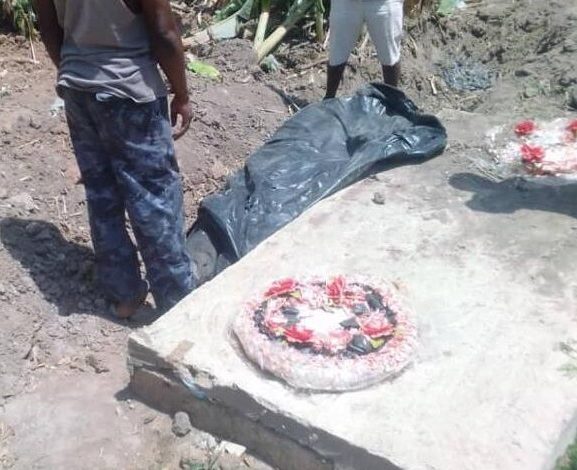 The Station Officer at the Seikwa Police Station and another policeman who was on duty in the Tain District of the Bono Region have been detained by the Bono Regional Police Command for allegedly molesting a suspect and buried him when he died in their custody last week.
The manager of the Nafana Rural Bank at Seikwa is also in police custody assisting in investigation of the same matter.
The Suspect, 48 year-old Abu Bukari Bahala was said to have been arrested and molested by police officers after he was sent to the station for smashing the windscreen of a car belonging to the manager of the Nafana Rural Bank.
After sustaining several bodily injuries, the suspect died in the custody; the police officers on duty at the time allegedly went to bury the deceased, who was believed to me mentally retarded.
They were forced to exhume the body after the family of the deceased got wind of their action and stormed the police station with angry youth
Kumasi-based Angel FM sources at the Bono Regional Police Command have confirmed the arrest of the two policemen and the bank manager to assist in investigations.
A relative of the deceased, Abdul Rahman who spoke in an interview with the media said the family demands justice and hopes that all perpetrators would be brought to book.
Source: MyNewsGh.com