'You dey craze' – Anger as Daniel Regha rates 'Jagun Jagun' movie 6/10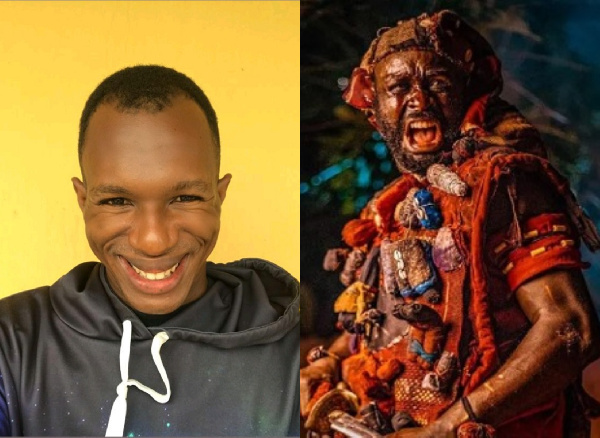 Social media influencer Daniel Regha has caused a stir on social media after he rated Nollywood filmaker Femi Adebayo's 'Jagun Jagun' movie a 6/10.
The influencer has examined Femi's most recent film, Jagun Jagun, which is reportedly dominating the international streaming service Netflix worldwide.
Daniel Regha commented on the film on Facebook, calling it a magnificent masterpiece but with some flaws.
Regha gave the film a 6 out of 10 because, while it featured excellent graphics, some of the conversations were superfluous.
Regha also asked spectators to always pray after viewing a film, noting that several of the clothing used were improper for the roles they portrayed.
He wrote: "Jagun Jagun is a 6/10 movie. The graphics was great, but the English voice-over was very poor. There were also too many unnecessary conversations, Gbogunmi's death was too easy, & some actors wore the wrong costumes; For example, Agemo shouldn't wear a modern palm slippers in a historical drama. Good filmtricks tho. Pray after watching the movie."
Social media users' reactions to Daniel Regha's post were mixed, with some suggesting that the producer deserve accolades for creating such an amazing and magnificent work of art.
See some comments here
chis_klazic: "Where this boy see Netflix login"
dotboyswag10: "Where you see money buy smart TV?? No be black and white TV you suppose dey use??"
tweetsbyobinna: "See this boy o. How you take become relevant?"
Onjefu Nene: "Pray after watching the movie got me but to be sincere pray after watching the movie"
Princess Ayodele: "The movie is superb."
Patience Patience: "Uncle Femi did well I give him a 10 over 10 plus 10 damit a wonderful masterpiece"
Omole Oluwanifemi: "Abi this one dey craze Ni which one you don do before Thunder fire that your mouth there You always dey criticize person work (oloshira"
Source: www.mynigeria.com