A ridiculous penalty shoutout video in Nigerian football has gone viral on Twitter, raising suspicions of match-fixing.
Remo Stars faced Ijebu United in the Ogun State FA Cup final, which went to penalties after neither team scored in regulation time.
In the bizarre video posted by @LFCinnigeri, a Remo stars player deliberately skied his kick from the spot directed sideways as the ball went out for a throw-in.
On Ijebu United's turn, the Remo goalkeeper stood motionless as the ball rolled past him and into the net.
Ijebu eventually won the FA Cup shootouts 3-0 and were crowned pathetically champions. Fans who couldn't understand took to social media to vent their frustration, accusing both teams of playing a game of convenience.
The video amassed over 5 million views on Twitter.
A furious Aluko tweeted: "If this isn't Match Fixing, then I don't know what it is. Why is Nigerian football like this? Why don't we ever want progress??"
CLICK HERE TO DOWNLOAD PRESS RADIO MOBILE APP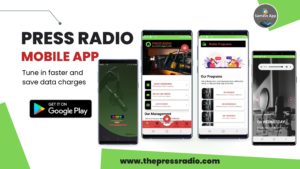 "They could have done it without making it so obvious."
Source: www.ghanaweb.com