The high court in Lagos Island, the city's oldest neighbourhood, was set ablaze.
Residents said the building was looted by vandals who took away goods that had been confiscated by the court, and that the fire lasted long into the night.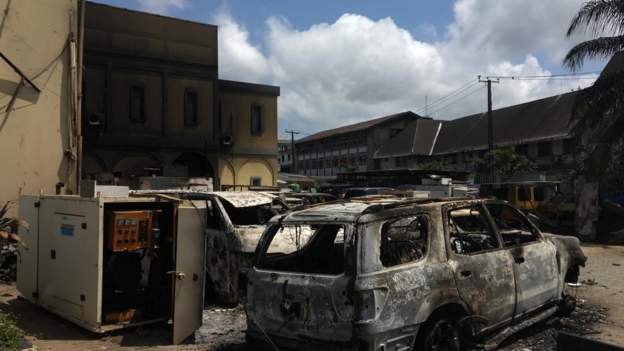 On Lagos mainland, a BBC reporter heard gunshots in the Surulere suburb and saw tyres burning.
In the suburb of Lekki, a few miles from the toll gate where people were shot on Tuesday, shooting, journalist Kayode Akintemi posted a video of a popular shopping mall, which appears to have been vandalised.
Source:Adomonline.com