My husband not a magician – Nigerian First Ladies tells critics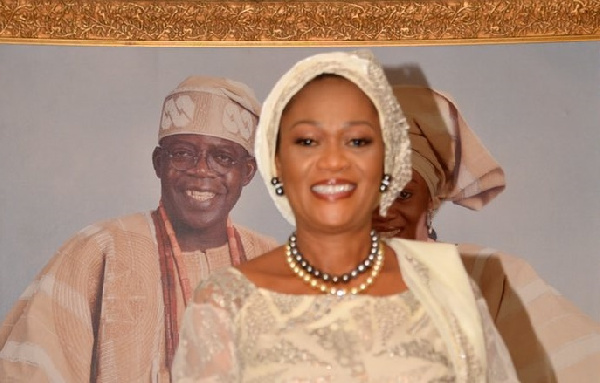 Nigeria's First Lady, Oluremi Tinubu, has said that her husband, President Bola Tinubu, is not a magician to immediately fix the numerous problems facing the country.
She stated this at the inter-denominational church service held to commemorate the Independence Day celebration at the national Christian centre in Abuja on Sunday.
According to her, the president is however, working "brick-by-brick" to fix the country.
Mrs Tinubu said despite inheriting problems, her husband would not heap blame on past administrations.
"All we inherited are things that had happened many years ago; we are not here to put blame on any administration but to fix what has been damaged.
"My husband is not a magician; he is going to work and I believe and hope that we will have peace in this country; the best is yet to come to us," she said.
"Good governance can only be impactful if the people follow the example of Jesus Christ, our Lord, who embodied the fruit of the spirit, including love, joy, peace, long-suffering, gentleness, goodness, faith, meekness, temperance and forgiveness."
She also pleaded with Nigerians to celebrate the unity that defines the nation's diversity.
"There is no challenge, obstacle, or difficulty that we cannot overcome or surmount if we imbibe the nature of Christ who said in Matthew 11:28 that 'come unto me, all ye that labour and are heavy laden, and I will give you rest'.
"In times like these, all we do is to keep our hope alive, the lively hope which Jesus Christ has birthed in us," she said.
The first lady also assured Nigerians that Mr Tinubu had made wider consultations with the international community and investors to reposition the country.
Earlier, the President of the Nigerian Baptist Convention, Israel Akanji, who was the guest preacher, appealed to the President and all political leaders to immediately tackle the nation's challenges.
He also warned that Nigerians are tired of promises and want actionable solutions.
Source: dailynigerian.com