As the 2023 General Election draws, Nigerians are in expectation of two things; emergence of a good  government or destruction of hope of survival as one nation. Among the four political parties and their candidates jostling for Presidential seat, Nigerian youths have resolved to vote beyond party sentiments. They are looking for a responsive person that can put things in the right perspective. As a matter of fact, out of the four candidates, two are old and out of ideas; two are younger and full of ideas.
In an assumed democratic state, power belongs to the people. That is why optimists are not surprised at the surge in the political consciousness and awareness among the Nigerian youths (home and abroad) ahead of this particular election. It has never been like this before. For the first time it is looking like votes will actually count. With the Electoral Act Reforms signed into law, sanity is sure returning to the electoral system. Aggrieved Nigerian youths are ready and able to show their grievances through the ballot since they cannot afford bullet. The greedy and sit-tight political gladiators have regrettably realised that power has returned to the owners – the masses. The 2023 election is here to humble some of these old breeds. In a time like this when the polity is tensed and the future pregnant, what are the permutations?
Ahmed Tinubu (South West)- APC
He is a billionaire who he carries his monies in bullion van and is like a bank himself. He believes in getting whatever he wants with money but will that work for him this time round. An old man, a sick man, a bad choice. It was a huge mistake for APC to have ceded the presidential ticket to BAT whose only idea is to fulfil his dream of being a president even if for one day. He has no ideas left due to age retrogression. No doubt a BAT-led Federal government will mean having mainly his boys control all the offices of government with impunious carriage. The stage will be set again for abuse of offices and power. Did I hear them talk about Muslim/Muslim ticket? In short, he set up his failure apparatus the moment he thought of using a Muslim for a running mate when he is also a Muslim. This is absolute insensitivity to the feelings of Christians and other religions in the country.
Alhaji Atiku Abubakar (North East) – PDP
He became rich by dishonest means. He sabotaged Nigeria revenue from the port of entry of the Nigerian Ocean Terminal. He was a corrupt Custom officer. After serving Nigeria as a Deputy Comptroller of Customs, he learned thievery from the duties payable to the country treasury. He stole a lot of Nigeria funds throughout his Intels Logistics and never cared if the country was in debt or not. He does not live in Nigeria. He is also older than required for the position of president. His party PDP is another tragedy in-wait. They are not different from APC; both are one and tempest. He is old and also bereft of ideas that can further the development of this country.
Peter Gregory Obi (South East) – LABOUR
He is not just a candidate by himself, he is a people's choice. His aspiration has since ceased to be his but people's. He is one the best governors of all time. An economic expert, a frugal manager and a humble non extravagant public servant. His message has gone round Nigeria so much so that even his opposition has inadvertently become OBIdient. As it stands now, PO doesn't have the right to withdraw from the race because it has become more like a movement than an aspiration. The Southeast and all Nigerian youths are OBIdient and are ready to move in the right direction. They are ready to take the bull by the horn.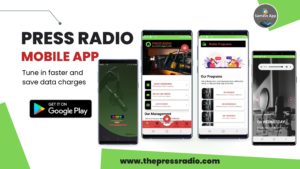 Nigeria needs Peter Obi at this period of recession and decline in revenue base. He is the hope of recovery and he is just good. Under Obi's administration as governor, Anambra state became the first Nigerian state to start Sub-Sovereign Wealth Saving, the first of its kind in sub-Saharan Africa. At a time when other governors were leaving huge debts, Obi stated that he left the equivalent of $500 million in investment in Anambra state in both Local and Foreign currency including $156 million in denominated bonds. As a result, the Nigerian Debt Management Office rated Anambra as the least indebted state in Nigeria. He thus received commendations for not borrowing to fund projects.
The Nigerian Senate rated Anambra as the most financially stable state in Nigeria during his tenure as governor. What a great manager and economist. In education, he was superlative as he returned school to original owners (The Mission). He ensured that management and administration of Anambra schools were in the hands of good administrators while the state government handled payments of staff salaries.
This super-efficient strategy was magical as it lifted Anambra from 24th position out of 36 to number one in National Examination Council (NECO) and West African Examination Council (WAEC). In Health sector, Security, Infrastructure, Youths and Employment, he was on point. He has remained the best governor in the whole of Southeastern Nigeria as of now. He is sure transformational, his aspiration is aspiration of the Nigerian Youths.
Rabiu Musa Kwankwaso (North West) – NNPP
He is one of the best governors in Nigeria history and it is just right to state that he is a good man. The man that ended strike in Kano Institutions the very day he was sworn-in in 2011 and so  prioritized education by establishing two state-owned universities.
These universities have since been  graduating  thousand of students year in, year out..He  introduced free feeding, free Uniform and free writing materials for Kano pupils during his administration as a governor. He ensured all primary and post-primary schools were reinforced, fenced and equipped. He constructed more than 1,600 classrooms and 800 offices in the schools. He established boarding primary schools in each of the the Senatorial Zones of Kano and converted some abandoned public buildings into standard secondary schools, eg Governor's College, GGSS Janbaki and many others. He  established twenty-six tertiary institutions, among them are;  School of Nursing Madobi, Tourism & Hospitality Institute, Informatics Institute, Security Institute, Sport institute, Livestock Institute and more.
He built hostels in different Nigeria Universities for Kano state students, after he helped them secure admissions for Kano students in those universities. He procured twenty-seven brand new 60-seater buses tagged "Kwankwasiyya Girl-Child Buses" to convey female students to and fro their respective day secondary schools within Kano metropolis. An initiative that was done in order to curtail transportation problem of students and enhance female students school attendance.
He declared OPERATION BACK TO SCHOOL when he made education free, which encourages many children of the less privilege to go back to school and bagged degrees, certificates and diplomas in different fields of study. Dr. Aliyu Isa Aliyu became one of the best scientists in the world, many thanks to RMK who assisted him in every bit of the way. He provided Kano with the first female pilot out of the 101 students his administration sponsored to Jordan for aviation school.
Through his doctoral and masters scholarship programs, many lecturers in different Northern Universities also benefited from and now impacting on others. His administration sponsored 370 students for Msc to Dubai, Sudan and India, of which many of them are since back to Nigeria as professionals. A detribalizedRMK, went into a the hinterland where there was no western education, and built a complete free school for the children of the Fulani in far away Munture village. Kwankwaso is a man that is all out with a mission to make more people to be like him in Nigeria. He has bettered and changed people from nobody to somebody. He builds humans when others are building structures.
The combo:
Having seen the narrowing of the preferences, the alternatives and the forgoneable options, something strikes the mind of many whenever analysis of Presidential hopefuls suffice. In front of Nigeria stands to towering figures with genuine motive to give the country a good leadership at least for the first time after independence. Peter Obi and Kwankwaso are Nigerians' hope for New Nigeria. Their aspirations are parried by the Youths. Therefore, the presidential election is between the two old men and the teaming Nigerian youths. It will however be a bad outcome if the youths lose this election due to lack of compromise.
The youths are aware that there has been on-going talks between Kwankwaso's NNPP and Peter Obi's LABOUR Party. The youths have therefore desired to entrusted the Nigerian project into the hands of these two gentlemen. The mandate given to them is thus; rescue Nigeria at all cost. But this rescuers must agree to make sacrifices. One person must agree to deputise or else both of you will make the old men have an easy ride home. Opinions from the youths quarters have it that if PO and RMK fail to have a front, and if eventually any of the old breeds take over again, the Youths will have them to blame.
The truth is that both PO and RMK can be presidents and both can be Vice. Those who are close to them should take this simple message to them that the task of rescuing Nigerians is in their hand. They cannot afford to disappoint Nigerians due to selfish ambition. They must make a paradigm shift if they are committed to this rescue project. A combination of Peter Obi and Rabiu Kwankwaso is the killer joker. When  that happens, even if PDP and APC merge to have one candidate, this dynamic combo will surely nock them off.
The hardest decision in this era of politics is not choosing between good and bad; right or wrong, but between two goods and two rights. We have separated the bad candidates from the good ones, we have known the right candidates against the wrong ones. So, our headache now is choosing between the two good options. However, we have a chance of choosing the two good options – one as substantive and the other as subordinate.
His Excellencies Peter Obi and Rabiu Kwankwaso, the Youths are waiting to hear from you two.
Hon. Toby Chuks Egeonu, public affairs commentator and political analyst writes from Abia state. Tel No—0803135 6644
Source: Chijindu chinedu | Contributor| Nigeria