A house help who introduced a 13-year-old boy to family life at a tender age has been sentenced to serve eight months in prison without the option of a fine.
The 34-year-old woman, a mother of five, was slapped with the punishment by the court, which noted that "the minor is now addicted to pleasure life".
Besides offering herself to the boy, whom she was employed to take care of, she also abused him, slept with him many times, and forced him to satisfy her at least four times a day. The magistrate convicted her on two counts of sexually abusing the boy and introducing him to adult content.
The victim broke down in court crying confessing his love for the older woman and pleading with the court to pardon her. The woman told the court she was a victim of child abuse. She was married at age of 14 and she's the mother of 3 children.
CLICK HERE TO DOWNLOAD PRESS RADIO MOBILE APP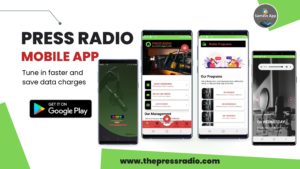 She was also charged with performing an indecent act with a child. In a previous court proceeding, the minor had confessed to willingly having intercourse with their house help for eight months. He claims that he became addicted and could not stop even when the accused told him what they were doing was wrong.

"No. I felt the urge so I removed my pants to do it without being forced after we did it for the first time," the boy said, responding to a question on whether he was coerced.