Miss Kidi Ghana 3 Winners Fly Out To Qatar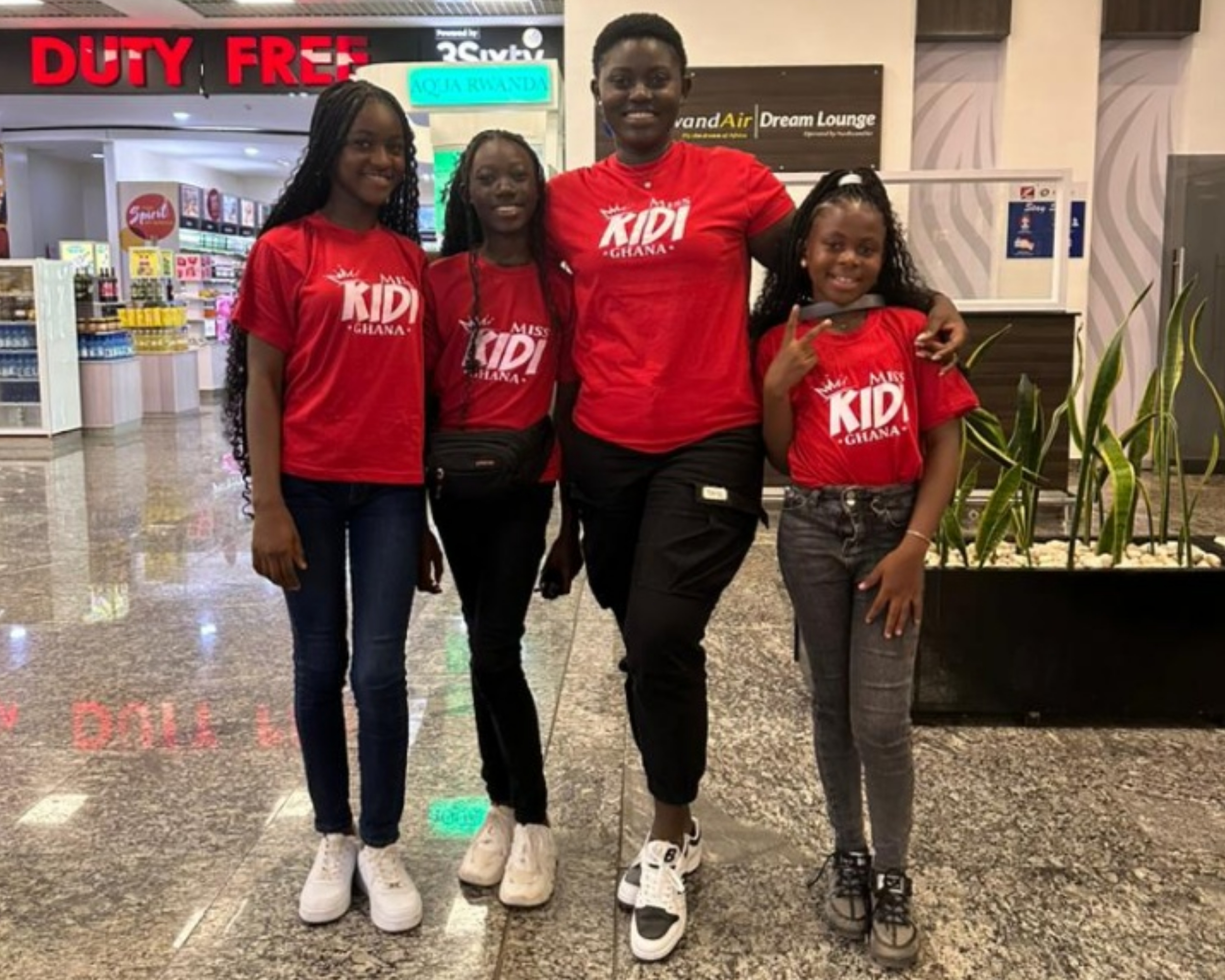 Michaela Nana Yaa Akuoko Sarpong (winner), Valerie Margor and Lucita Montum Abi in a group photo with Afua Asantewaa O Aduonum, CEO of ASKOF Productions
Winners ok of Miss Kidi Ghana Season 3 has flown out of the country to Qatari capital, Doha.
The trio- Michaela Nana Yaa Akuoko Sarpong (winner), Valerie Margor and Lucita Montum Abi left Accra this morning in the company of Afua Asantewaa O Aduonum, CEO of ASKOF Productions, organizers of the kids pageant.
The trip is in fulfillment of the winners' prize package promised to the contestants.
While in Doha, the young fellows and the ASKOF boss are expected to visit some tourist sites during their week stay.
The CEO of ASKOF Productions Limited said "This is part of their prize package, the exposure is good for them, there are a lot of them to learn from this trip. I am happy for them. We are expecting a beautiful travel experience."
Michaela, 12, Valerie, 11, are both pupils of Says International School, Accra while Lucita,9, is a pupil of Ministry of Health Basic School, Accra.