I wrote '16 Years' in a taxi – Mzbel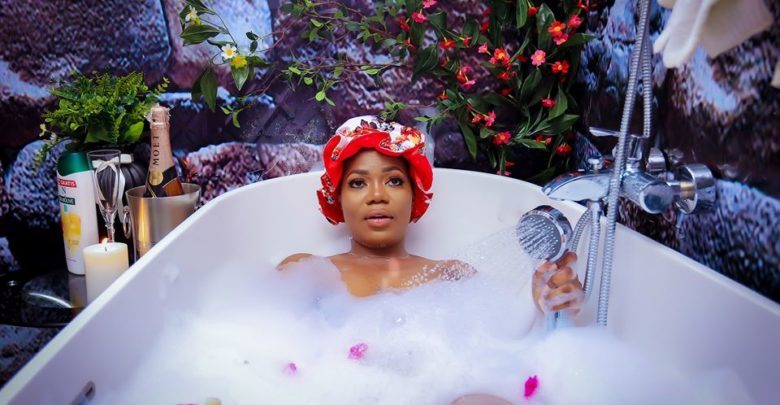 Award-winning Ghanaian songstress
Mzbel
 has opened up about the inspiration behind her hit single '16 Years' and its aftermath.
Reflecting on her iconic hit on 3Music TV's Big Convo, Mzbel revealed that she got inspired to write the song from listening to some young ladies' narrations of their rape experiences on Maame Dokono's radio show, adding that she wrote the song in a taxi.
"I was in a taxi when I came up with the lyrics. I used to stay with a lot of young girls from Jamestown. So I watch how they talk, the way they behave and Mamidokno was always on radio talking about rape. So when a taxi one day, I was listening to Maame Dokono and I was watching how they were reacting to Maame Dokono's stories and I came up with the song system. Yes, I started writing in the taxi," she disclosed.
She admitted she never anticipated the song's immense success beyond Ghana. Stating that she expected it to be just another song.
"I didn't even think it would go outside Ghana. It was just another nice song… but the next minute it's in Nigeria, Equatorial Guinea, Liberia, Togo… It's everywhere."
Comparing the reception of the song by the international audience to that of Ghanaian audience, Mzbel stated that she felt discouraged by the Ghanaian reception whenever she came on stage.
"The people reacted differently. When they see me, they welcome me. When they are taking pictures, you could actually feel that they are shaking. They are proud.
"But here in Ghana, you pop out somewhere where people are entertaining themselves. You are supposed to perform and people are looking at you like……. it's heart-breaking. It's discouraging. You're on stage and then you are wondering, Am I doing? You are just thinking and you are not concentrating on the arts and the music," she revealed.
Source: www.ghanaweb.com