Gborbu Wulomo -Shitse Endorses Black Legend Blended Coffee Gin
Gborbu Wulomo -Shitse, the  overlord of the Gadangme State, Wor Lumor Konor Nuumo Borketey Laweh Tsuru XXXIII has endorsed yet-to-be launched alcoholic beverage- Black Legend Blended Coffee Gin.
The traditional leader commended the president of Charger Limited Dr Emmanuel Bortey Borketey, producers of Happy Man Beverages for the huge investment that employs over hundred workers in the country.
The Gborbu praised the Happy Man Bitters boss saying, "It's a good take off, we have to support our own. So you have our full backing and blessings. It is our prayer that you expand beyond the shores of our land."
He added " Let the public know the benefits of your product, and if what you are saying about the Black Legend Coffee Gin is anything to go by, then I recommend it to all, We have blessed it already.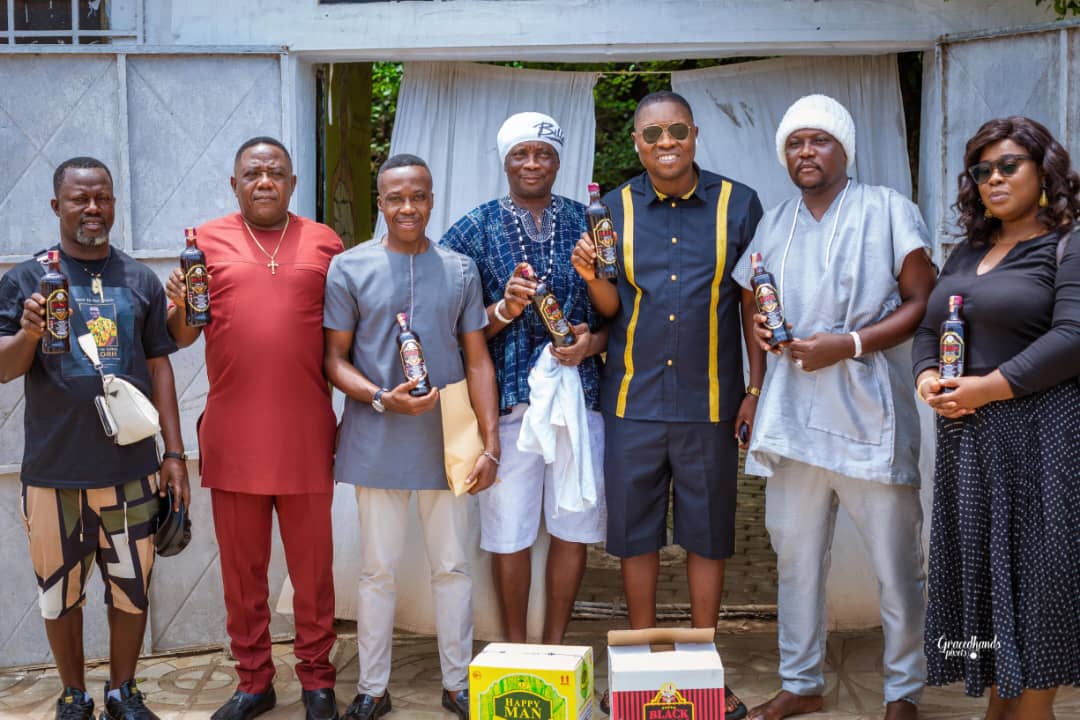 "When business flourishes, it creates employment. We pray that it goes beyond the boundaries.Get involved in Nungua activities, you are one of our own, you are blessed."
The president of Charger Limited Dr Borketey pointed out that the product is herbal-based, we don't compromise on quality, we have been around for over a decade and our numerous customers will attest to what l am saying."
The Group produces Happy Man Bitters,Happy Man Ginger Liqueur, OnaapoAtadwe Ginger, Charger Hand Sanitiser and the yet-to-be launched latest alcoholic beverage Black Legend Blended Coffee Gin.