Ghana Outstanding Women  Awards Rocks Accra Tomorrow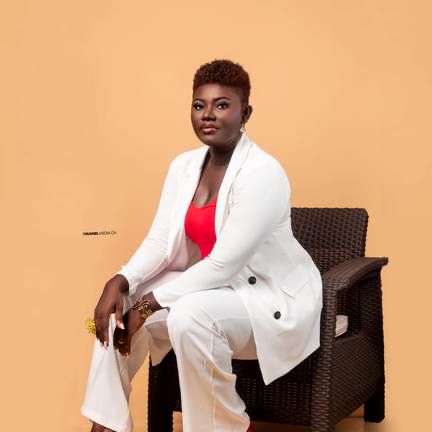 Afua Asantewaa O Aduonum
ASKOF Productions, organizers of Ghana Outstanding Women Awards (GOWA) will for the sixth consecutive time reward and celebrate women who have positively impacted communities at the Accra International Conference Center (AICC) on Sunday. Red Carpet starts at 2pm, main event 3pm.
To team ASKOF, comprising Afua Asantewaa O Aduonum, CEO, Felicity Ameley Sampah, Christian Asante, Eugene Ofori and Isaac Amponsah, the stage is set for Sunday's awards gala.
Spicing the late afternoon's event is an expected high profile performance from burly female rapper Eno Barony and performances from other celebrated artists.
CEO of ASKOF Productions Limited Afua Asantewaa O Aduonum has hinted that the stage is set for the project that identifies and rewards women touching lives in various communities.
She said ahead of the event " We are ready, although we don't know who is winning what on Sunday, I can doubtlessly say we are up there to deliver yet another good event. This year's is scheduled for Sunday , so we are starting at exactly 3pm so our cherished patrons can leave early and prepare for work the following day.
"The team have worked around the clock to deliver a top class event, so expect the very best from us," she added.
It will be hosted by famed emcee, Nathaniel Attoh,
a seasoned television and radio broadcaster, a style icon and his quality has predisposed him to handling historic events on the continent.
The latest being commissioning of what will so become Africa's biggest salt mine – the 44-acre Electrochem Songor Salt Mine in Ada. His strength and finesse on the stage was also a major factor in the execution of the historic opening ceremony of the very first African Paralympic Games – Accra 2023.
He introduced globally superstar Deborah Cox of "Who do you love" fame and the band Steel Pulse on stage during the Global Music Festival some years ago.
Preceding the event is a Red Carpet segment to be hosted by Grace Afanyi Asiedua Arhin, Ghana's Most Beautiful (GMB) 2022 second runner-up at 2pm.
It is being sponsored by Verna Mineral Water, Top Choco, Care Front, Lux Light, Gas Now and Happy Man Beverages.