Everything to Know About Britney Spears' New Memoir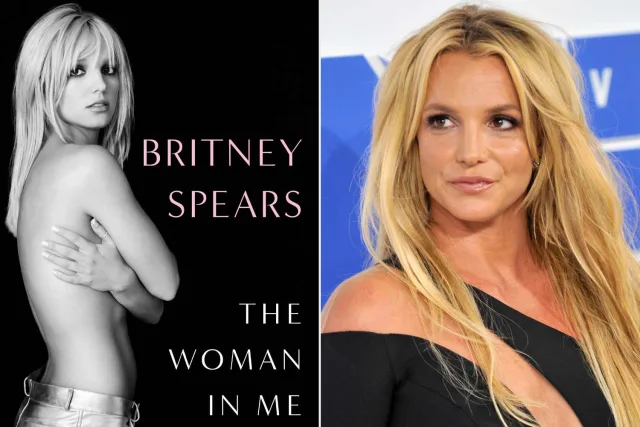 The singer is publishing a tell-all memoir about her life and career
Britney Spears' anticipated new memoir is set to his bookshelves later this year.
On July 11, PEOPLE exclusively announced the singer's upcoming book , which will be published by Gallery Books, an imprint of Simon & Schuster.
"Britney's compelling testimony in open court shook the world, changed laws, and showed her inspiring strength and bravery," Jennifer Bergstrom, Gallery Books Senior Vice President and Publisher, tells PEOPLE. "I have no doubt her memoir will have a similar impact — and will be the publishing event of the year. We couldn't be more proud to help her share her story at last."
News of the memoir and reported $15 million book deal with Simon & Schuster was first reported in February 2022, three months after a judge terminated Britney's 13-year conservatorship.
Most recently, Spears spoke about the upcoming memoir on Instagram, sharing that she "worked [her] ass off" for the project.
From the title to the publish date, here's everything to know.
What is the title of Britney Spears' memoir?
The title of Spears' memoir is The Woman in Me, seemingly a reference to her hit song "I'm Not a Girl, Not Yet a Woman" in which she sings, "I'm not a girl, don't tell me what to believe / I'm just tryin' to find the woman in me."
The track was featured on Spears' third studio album Britney in 2001 and was also featured on the soundtrack for her film Crossroads, which was released the following year.
What is the cover image of Britney Spears' memoir?
On July 11, PEOPLE exclusively debuted the cover image for the book, which shows a black-and-white image of Spears from 2001 in which she poses in chrome pants and a fringe haircut reminiscent of her "I'm a Slave 4 U" era. The photo was shot by the legendary photographer Herb Ritts.
What will Britney Spears' memoir be about?
The memoir promises to reveal "for the first time her incredible journey (and) strength at the core of one of the greatest performers in pop music history," according to a press release from Gallery Books, and "illuminates the enduring power of music and love — and the importance of a woman telling her own story, on her own terms."
The Woman in Me is "a brave and astonishingly moving story about freedom, fame, motherhood, survival, faith, and hope," the press release continues.
What has Britney Spears said about her memoir?
Following the announcement of the memoir, Spears teased the project on Instagram. "My book is coming out very, very soon. I worked my ass off for this book," Spears said in the clip posted on July 11. "I had a lot of therapy to get this book done, so you guys better like it. If you don't like it, that's fine too."
When will Britney Spears' memoir be published?
The Woman in Me is set to be published on Oct. 24 via Gallery Books, an imprint of Simon & Schuster, and is currently available for pre-order.
Source: Yahoo News