Check out Bawumia's massage to fire officers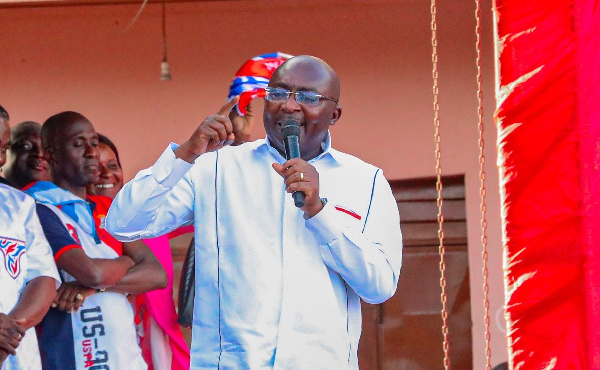 Vice President Dr. Mahamudu Bawumia has commended and encouraged 339 Officers of Cadet Course Intake XXIII who have recently been commissioned into the Officers Corps of the Ghana National Fire Service to uphold the core values of the service and demonstrate unwavering commitment and dedication in their roles.
During the commissioning ceremony, Vice President Bawumia extended his congratulations to the officers for responding to the call to serve their nation.
He emphasized the government's deep appreciation for the vital role the Ghana Fire Service plays in effectively managing fire incidents within the country. T
This acknowledgment he said was underlined by the significant investments made to equip the service, notably the recent provision of two hydraulic platforms with the capability to reach up to the sixteenth floor of buildings. These platforms will significantly enhance the capacity to handle fire emergencies and conduct rescues in high-rise structures.
In addition to this equipment upgrade, the Vice President highlighted ongoing efforts to augment the training capabilities of the Fire Service.
He revealed that construction is underway for two new Fire Academy and Training Schools, along with a Fire College. These developments are set to further bolster the training and preparedness of the Fire Service, ensuring a highly skilled and proficient firefighting force to safeguard the nation.
Source: classfmonline.com