Barricades dismantled: Watch the 'final push' by protesters to reach 'Julorbi' House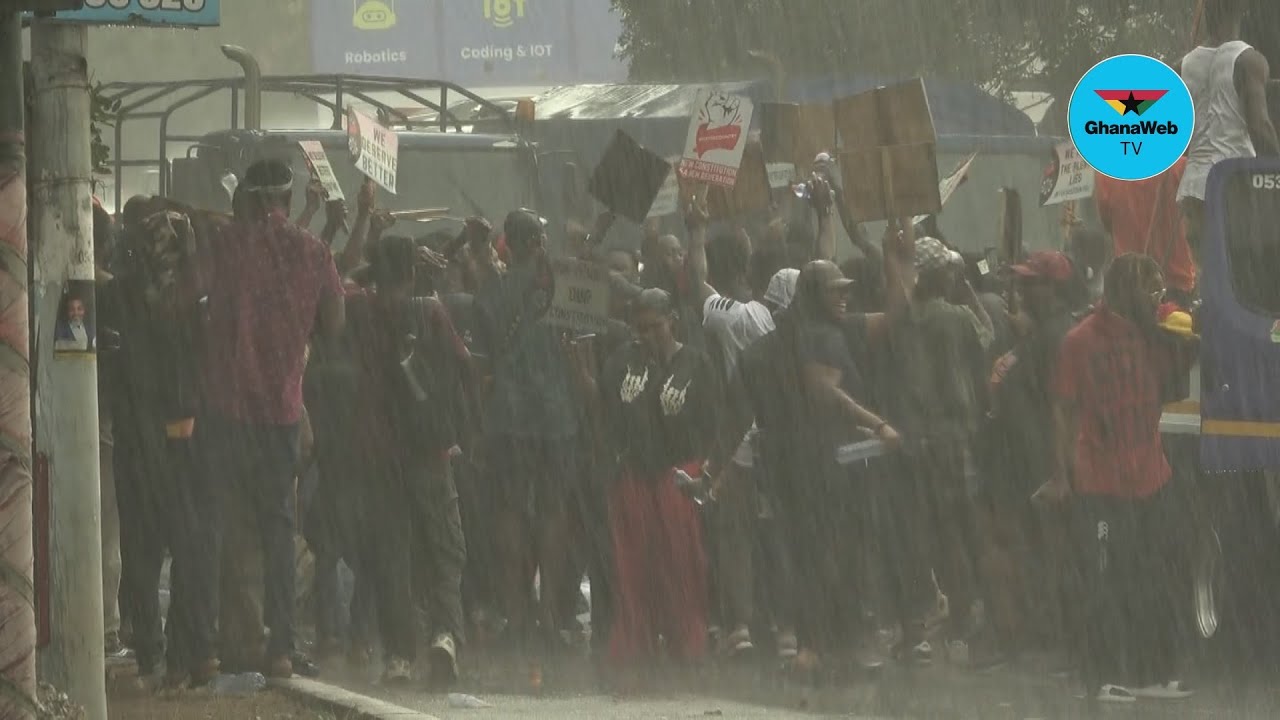 For whatever reasons, protesters appeared bent on pushing their way through a police barricade to reach the seat of government Jubilee House, which they had sarcastically and somewhat derogatorily had referred to as Julorbi (son of a thief's) House.
After blocking a major road intersection for the better part of the final day of protests, deep into the evening of September 23, 2023; activists put n a final push to overpower the riot police contingent in front of 37 Military Hospital to march to the presidency.
The push saw the dismantling of all metal barricades in front of the riot police by visibly agitated young people some of who kept screaming at the police who stood defiant.
Then the throwing of bottles, sachet and other items started.
A little push ensued according to eye witnesses but leadership of Democracy Hub quickly intervened by calling on protesters to desist from hurling items at the police.
A public announcement was quickly made through as a dogged appeal was made that all such acts should be stopped because it could give the police the excuse to deploy measures that could mar the process that had been impactful and peaceful so far.
Day 2 and 3 passed without any major incident as police barricaded the main road leading to the presidency, Jubilee House, even before the protesters began their march towards the place.
Whiles Day 2 saw the blocking of one part of the 37-Accra road, the final day saw the blocking of both sides which meant vehicular traffic was greatly constrained for the better part of the day.
Watch a video of the push by Accra-based 3FM
Source: www.ghanaweb.com