Arsenal fans attack ESPN after leaving out Partey in Arsenal-Chelsea best midfield trio comparision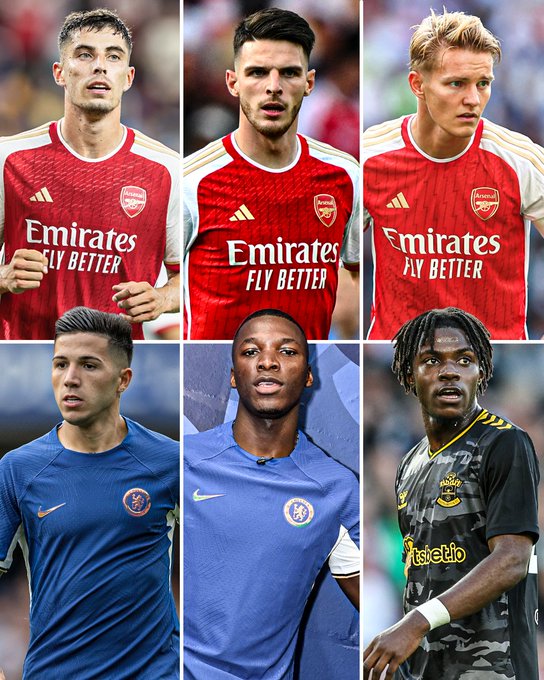 Some Arsenal fans have expressed their displeasure after ESPN omitted Thomas Partey in an Arsenal and Chelsea best midfield trio comparison.
The American news outlet, in a post on X, compared Chelsea's soon-to-be midfield trio of Enzo Fernandez, Moises Caicedo, and Romeo Lavia to Arsenal's midfield of Declan Rice, Martin Odegaard, and Kai Havertz.
Arsenal fans could not comprehend why Havertz, who is mostly used as an offensive player, will be on the list ahead of Partey who is the club's best midfielder.
Not only Arsenal fans were left baffled as some Ghanaians also shared their concern regarding the constant overlooking of Partey by some outlets regarding the best Arsenal midfielders.
Thomas Partey has been a key component of the Gunner's recent success including helping the team finish second as a result, qualifying for the UEFA Champions League for the first time since 2016.
The Black Stars deputy skipper joined the club in 2020 and has proven to be one of the magnificent signings for Arsenal in recent years.
Here are some reactions to ESPN's post