Ablakwa publishes 'bombshell' details about BoG's US$250m head office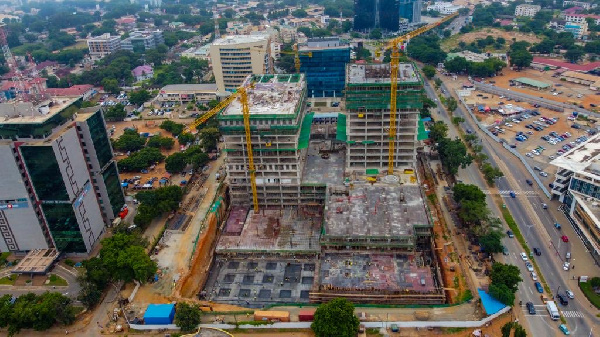 The documents relate to correspondence between the Ministry of Finance and the central bank on among others, the issue of variation of project cost.
The most recent of the four letters published – two on the part of the Ministry and two from the BoG, is dated 17th January 2023, and is written by the Central Tender Review Committee (CTRC) of the ministry.
Among others, the committee said issues it had raised in an earlier correspondence remained "unsatisfactorily addressed" by the BoG. It also advised the BoG to stick to all designs at present "to avoid huge variation costs in future procurement."
The letter also affirmed that the revised scope of work had been pegged at US$222,760.55.
The lawmaker pointed out that the current figure was not inclusive of the cost of land for the project which he hinted was also saddled with issues.
"It is imperative to point out that the latest variation figure of US$222.79million is without the cost of the land. The cost of land and its dubious acquisition would be the focus of another episode.
"Contrary to claims by some NPP propagandists that the skyrocketing cost of the BoG head office project is due to general inflation and in particular, rising cost of building materials — the Central Tender Review Committee exposes those claims as false," his post read in part.
Read Ablakwa's full post below:
Source: www.ghanaweb.com